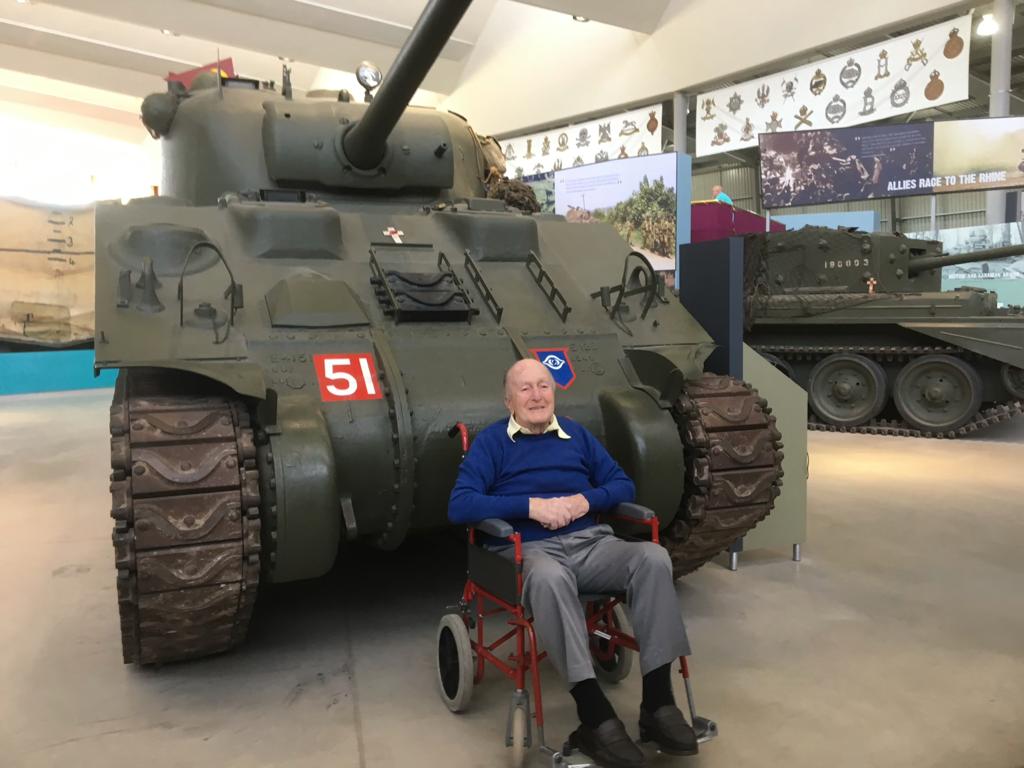 This is the Case study for Mr Henry Leany written by his Daughter Wendy Hamilton
This is the Case study for Mr Henry Leany written by his Daughter Wendy Hamilton
I can't tell you how happy I am to have been supported by Kirsty Morris, my father's social worker. If it wasn't for her determination and support we would never have found Springkell House for him, I can't thank her enough. She went above and beyond when we had difficulty finding him a care home to move into.
Father had been suffering with confusion for a number of years and had been living at home alone with carers visiting him 4 x a day.  He was coping reasonably well until lock down came which appeared to cause him anxieties and led to him becoming fearful of events and causing him to contact emergency services on a number of occasions, at one time he thought his flat was filling up with water and he called the fire brigade and on another occasion he thought he was in trouble and someone was going to kill him.
I would often receive calls from him, sometimes in the day but more often during the night, asking me to go to him for reassurance.  On one such day I had just returned home having spent the afternoon with him to receive a phone call in which he was clearly very confused and not at all as I had left him.  I returned at once, found him in a very confused state, called 111 who advised me to call for an ambulance.  It was now about 6.30pm, the ambulance arrived at 3.30 am. During this time much as I tried to calm my father his confusion and determination that he was in imminent danger could not be abated.  The ambulance crew took him to hospital, I couldn't go with him because of Covid-19 restrictions, he must have been so scared that he exhibited behaviours unheard of him. This was not my father and it was very upsetting.
After two weeks in hospital it was decided by the care staff that he could no longer live alone.  We tried 4 homes all of which turned him down because of the behaviours he had exhibited on admission to hospital at a time when he was alone and very scared.  It was said he would need to go into a nursing home but we were getting nowhere.  I contacted Kirsty who had known him for over 3 years, she felt this was not the case, that with the right support he would be fine in a residential care home.
Although father was at this time no longer one of Kirsty's cases her professionalism stepped in and she was determined to help us find the right home for him. At a previous time when father was in hospital Kirsty also arranged for him to be released to attend a VIP event at the Bovington Tank Museum in recognition of his long service in the Lancers, she had a bit of a battle of her own but in the end won and he had a "whale of a time".
So the rest is history! Kirsty spoke highly of Hessie, the manager at Springkell House, and her staff and their abilities to cope with residents showing signs of confusion and dementia. Hessie the manager was contacted and arranged to do an assessment, because of the pandemic and covid-19 restrictions the assessment was carried out over the phone.  But I needn't have worried because Hessie was so kind, so lovely and reassuring, putting my mind at ease.  Father moved into Springkell House on Christmas Eve 2020.
I couldn't ask for a better home, kinder, thoughtful staff who have not only wrapped their arms around him they have done the same for me, they call me by my first name which has made me feel part of their extended family.   The staff spend time with father and talk to him about his younger years and his days when he was in the army, pictures of which he has in his room, which I know he enjoys. When I have visited the staff have been so welcoming, I'm greeted with friendly animated smiles, honesty and transparency and a fresh homely environment with no unpleasant odours.
Unfortunately after his first vaccination father caught a mild form of Covid-19, as did some other residents in the home.  It was a worrying time but the home handled it very well and kept me fully informed of what was going on and how father was recovering, thankfully no residents passed away as a result of the virus, I am certain due to the extensive precautions, professionalism and compassion shown by the staff.
Life is so different now, I am 20 minutes' drive away from the home, I don't need to worry about father's health and wellbeing because the staff keep me informed and up to date. They are a true credit to the care home and company!
We can't wait now until restrictions are lifted and we can take him to the seaside for Fish & Chips.