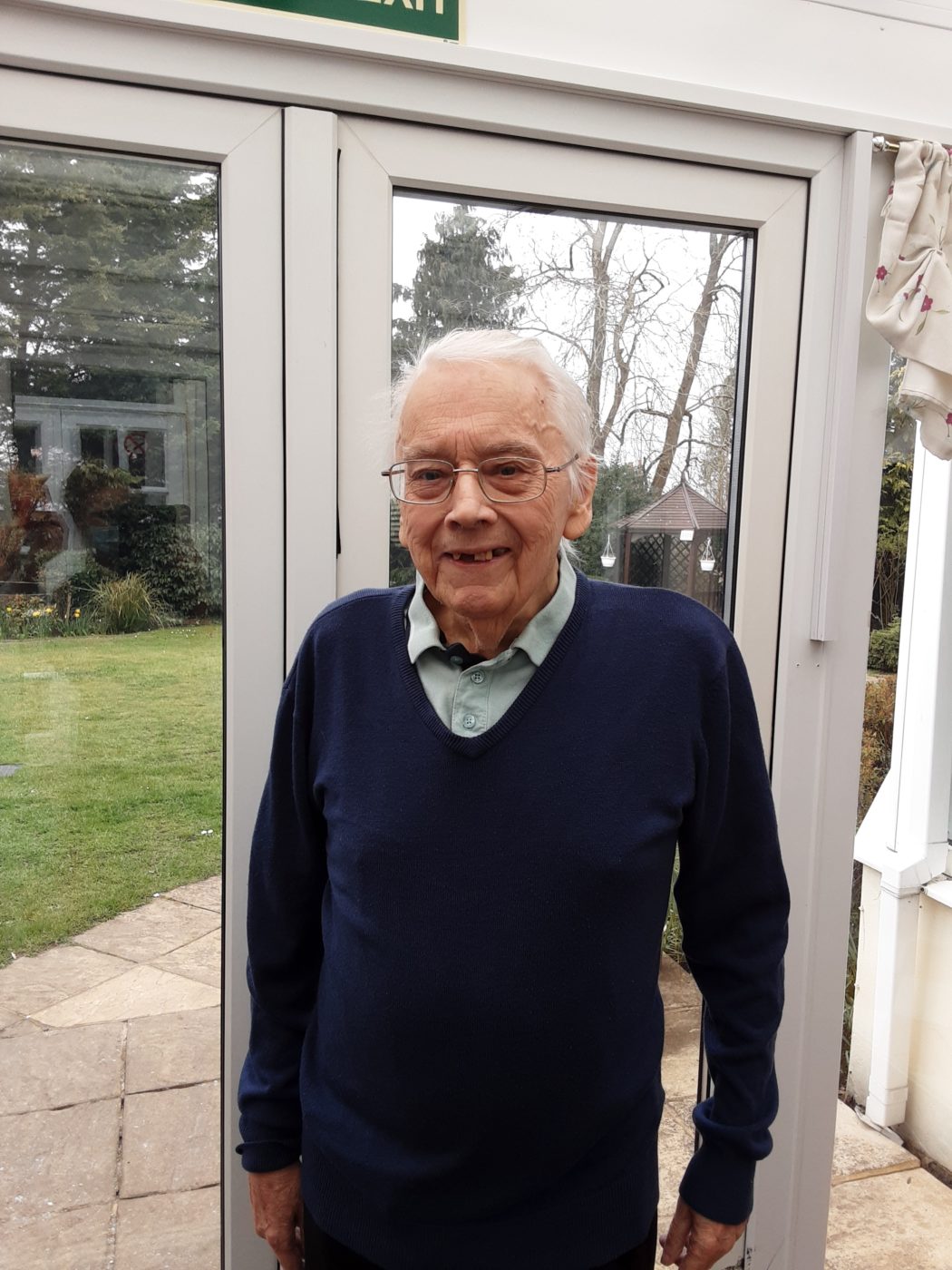 This is the Case study for Mr John Deane written by his Wife Doreen Deane
This is the Case study for Mr John Deane written by his Wife Doreen Deane (March 2021)
Both John and I were born and bred in Guildford, and whilst we didn't cross paths at an early age we have been married for nearly 58 years after being introduced to each other by a friend. John was always a shy, quiet and caring man. We have 2 wonderful children who we are very proud of and 3 grandchildren.  I can't wait to see more of them once lockdown lifts. Sadly the onset of Dementia diagnosed 5 years ago has changed John's personality and I know there are times it can be difficult to support him with his needs.
John was an avid car enthusiast, he would take great care of his cars, I used to tease him about how he wrapped them in cotton wool. His career involved working as a car parts rep all over the South of England. He became good friends with several of the Parts Department Managers, they would go out for lunch or a round of golf together.   He enjoyed sport especially football supporting Fulham FC, he preferred to watch sport on TV to going to the stadiums stating going to watch live football was too expensive.
We believe Johns Dementia was brought on by a series of events which saw him make several trips to hospital and subsequently see him really decline and not be the man I once knew him to be. In 2016 unknown to me John had been experiencing internal bleeding for a while, he hadn't been himself for a while but kept insisting he was ok.  In January 2016 John had a fall, a trip to hospital led to an 8 week stay following excessive blood loss, contracting pneumonia and sepsis twice, he was only given hours to live, and thankfully he pulled through each time.
In September 2020 a further fall outside hitting his head on a rock saw another trip to hospital, this was a Friday, they sent him home the following Saturday but he wasn't right, he was only home a short while and I was calling an ambulance again after struggling to get him from the bathroom to the bedroom.  He collapsed on the bed, on this occasion, no action was taken, he had another fall which later was suspected to have been a stroke, he spent a further 7 weeks in hospital.
With Johns communication and mobility affected by the stroke it was agreed John should go into a care home.  We were given a choice of 2 care homes but they were either too far away which meant I would have to have relied on family to take me or they couldn't meets Johns needs because he needed nursing care.
Our son Robert did most of the leg work when it came to looking for the right home for John and I don't do computers.  Ashton Manor Nursing Home is perfect, it is local to me.  It wasn't an easy time but I was reassured by Roberts feedback that Ashton Manor would be the right place for his dad.
Due to Covid-19 restrictions we were unable to visit and look around Ashton Manor in person but conversations on the phone and the virtual tour undertaken with Robert to show him around the available rooms, communal areas and activities enabled us to make a very difficult important decision easier. I didn't have any concerns.
I have delivered items a couple of times during lockdown and ring every other day because John always says he wants to go home the staff were very supportive and understanding of both our needs.  I was made to feel safe and I am really reassured both the residents and staff have now received both vaccinations.
John recognises my voice but he doesn't appear to recognise me anymore, but what I really appreciate when I call to speak to him the staff always say "John it's your wife" and he will remember my name or they will introduce me as Doreen and I hear him say "My wife".  Staff help to facilitate these calls which take place on alternate days.
I always speak to the staff before I speak to John, I know he isn't always easy to support and there have been a few difficulties along the way but I am always reassured he is being well cared for.
John is prone to falling, every time he has a fall the home has let me know.  I was so moved by the caring voice of the member of staff who called me to let me know they were concerned for John's safety and would like to move him downstairs.  He likes to walk around and they were very concerned he may fall down the stairs. The home is very good at keeping me informed.
They have been very good at keeping me informed of issues relating to Covid -19 and I am very pleased with how the home has managed the pandemic and kept the virus out of the home.