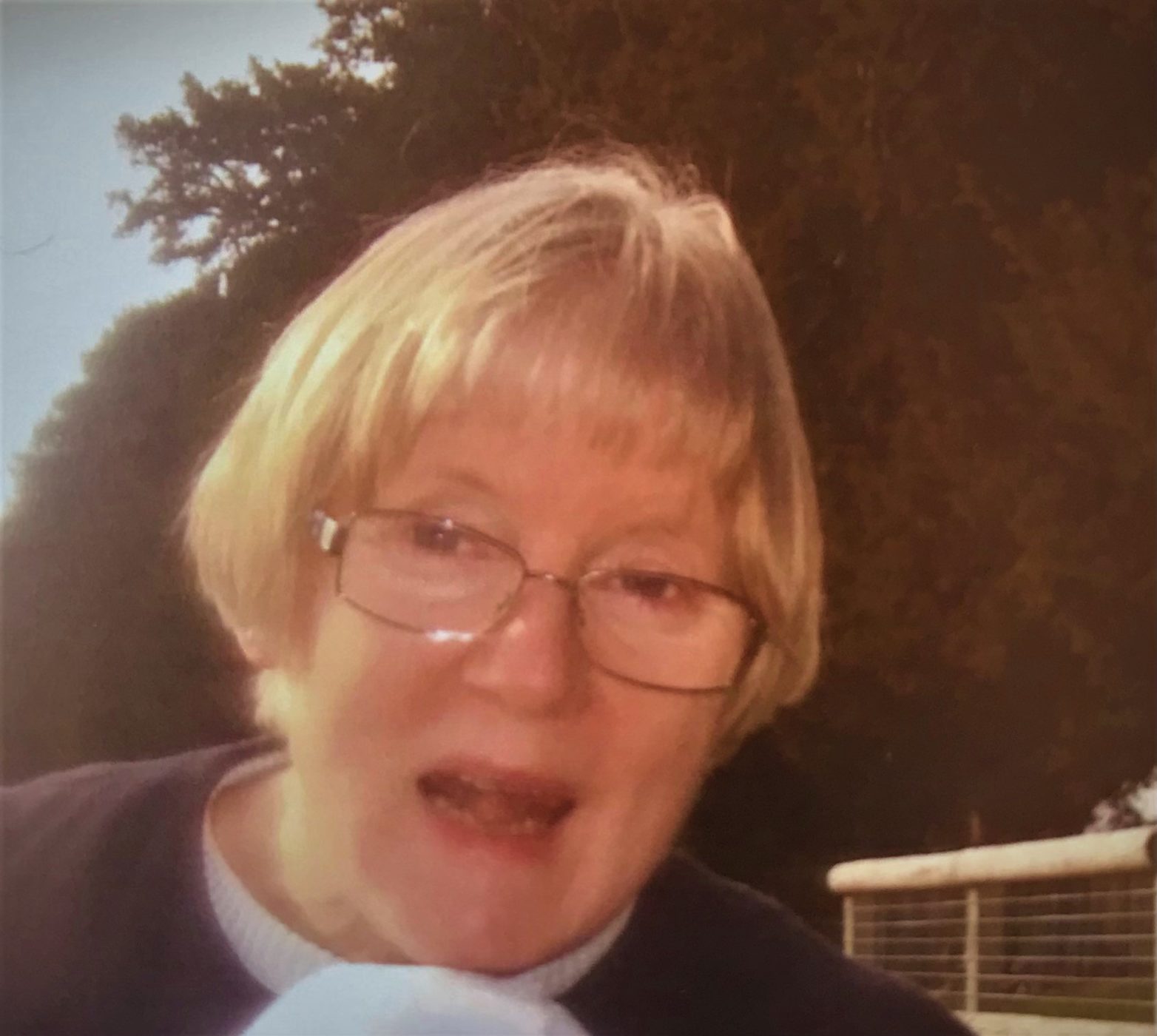 This is the Case study for Patricia Mullins written by her Daughter Nicola
This is the Case study for Patricia Mullins written by her Daughter Nicola
I am delighted to have been asked to share my views about Springkell House and even more than happy to recommend the home for your loved one. Hessie, the residential manager and her staff are absolutely marvellous.  At the time of writing this I haven't been able to see mum for quite a while due to the pandemic but I am able to keep in regular contact via video call and I can see she is in good spirits and being well looked after.
Mum has been at Springkell House for 2 years now, having been diagnosed with memory problems 18 months – 2 years prior to her admission. At the time I felt she was too young to go into a care home at 77 years. Sadly events leading up to us having to admit mum to Springkell House meant we had little option but to consider full time care.
Mum had been living on her own quite independently in her flat just behind Springkell House and this was to prove extremely fortuitous. Mum had a very sudden episode of complete loss of memory and was found standing in the middle of the road in a state of high anxiety by a member of the Springkell House care team. They kindly took mum into the home, made her a cup of tea and called the paramedics.  She was very confused and could only remember her name; not where she lived, who her family were or why she was outside.
Mum was admitted to the Royal Surrey County Hospital in Guildford initially for observation but it became clear we could not discharge mum back to her flat on her own without a care plan in place. Neither my brother nor I were in a position to move in with her, or her with us.  It became evident during a number of assessments whilst in hospital just how quickly mum's memory had deteriorated.
We initially considered mum going back to her flat with a package of care to allow her to retain a level of independence which had always been very important to her. However, this would still leave mum isolated and lonely for long periods of time in her flat and we couldn't take the risk of her wandering off again unsupervised.
The only viable and responsible option was to find mum a residential setting, and this was quickly narrowed down to a care home with experience in dementia. Having looked at a number of cares homes recommended by adult services and close to both my brother and I so that we could visit regularly, we didn't feel we had found the right setting for her.  It was important for us to get this right for mum.  The homes we visited lacked the gentle, non-clinical relaxed ambience we were looking for. They didn't really have the loving family environment Springkell House has, they were too professional!
That's when I called Springkell House and was delighted to hear they had a vacancy. Hessie had remembered my mum and immediately agreed to meet us and assess mum to ensure they could meet her needs. Mum never made a fuss when she moved in; it's as if she knew she belonged there. Mum looked and felt right at home. The staff take mum's memory loss and periods of high state of confusion in their stride, treating her with great dignity and respect.
I have complete peace of mind for mum's well-being now that mum is in Springkell House. Her memory loss has plateaued and I can see she is flourishing and this has to be down to how well she is cared for and valued as an individual person, my mum.  I have comfort in knowing she is safe and she feels loved and belongs there.
Springkell House is an outstanding, well managed care home with amazing leadership. It's relaxed, homely, friendly and comfortable but they are on it when it comes to the care of my mum and the other residents.   I can't recommend Springkell House highly enough.