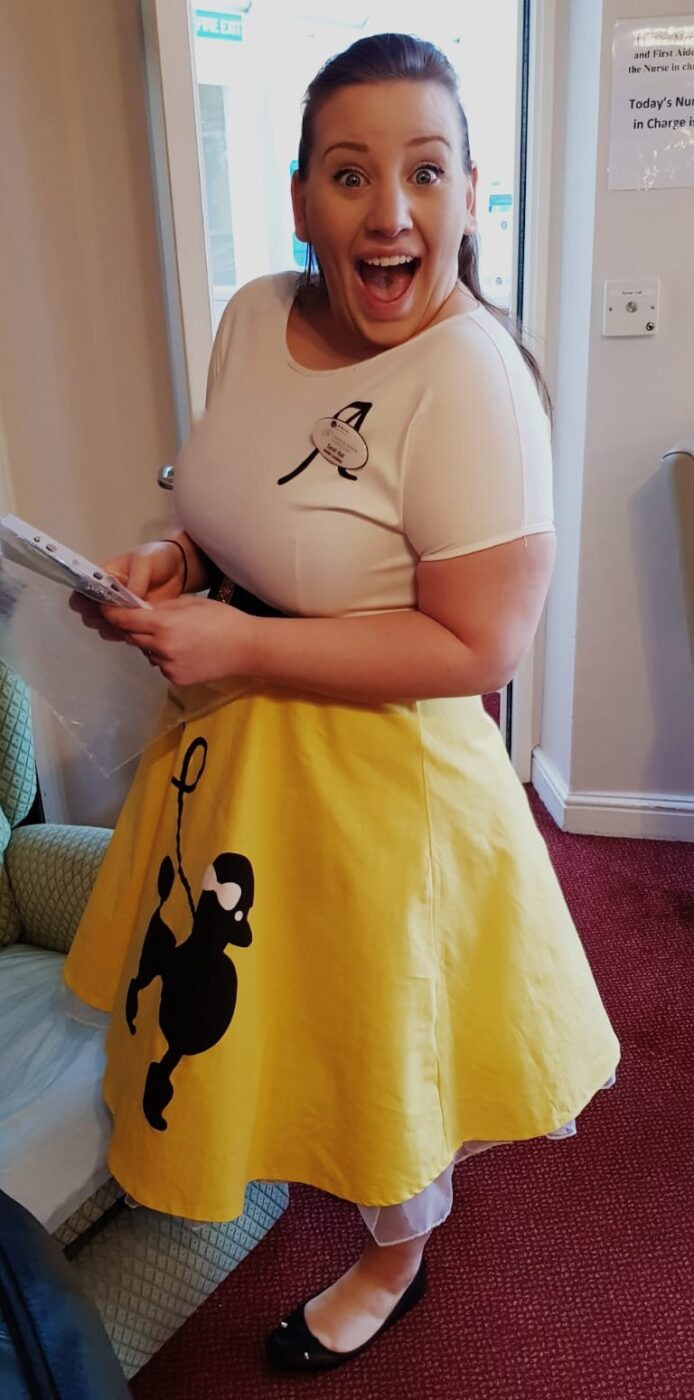 Sarah Ball – Activities Coordinator
"The support we give our residents is at the heart of what we do."
Hi, I'm Sarah Ball and I have worked as Activities Coordinator at Ashton Manor Nursing Home since 2019.
I have always been interested in care, inspired by my mum who encouraged me at a young age to do voluntary work in a care home. I have worked in the Health and Social Care sector for 10 years. I started as a care assistant at the age of 16 and immediately realised that I wanted to make this my career.
I knew I wanted to progress in this chosen field so became team leader where I completed my NVQ level 2 in health and social care. After being in this role, I was informed that a new position was opening up as an activity coordinator. I immediately fell in love with the role and felt that I was making a big difference to those I cared for.
I came to work at Ashton Manor in 2019 and was immediately made to feel welcome. I was supported by all departments to provide the best care and activities to the residents. I really enjoy working at Ashton Manor, the team is great and there is lots of support for one another.
At Ashton Manor and Beritaz Care we are really cared for, this has been so particularly felt throughout the COVID-19 Pandemic, and we have experienced ongoing support and kindness from all departments.
Ashton Manor has supported me to develop within my role and encouraging me to undertake specific training courses and forums.
I have developed a close bond with the residents I care for and feel like we are one big family. The staff and residents work together as a team to ensure we are providing person centred care.
The support we give our residents is at the heart of what we do.