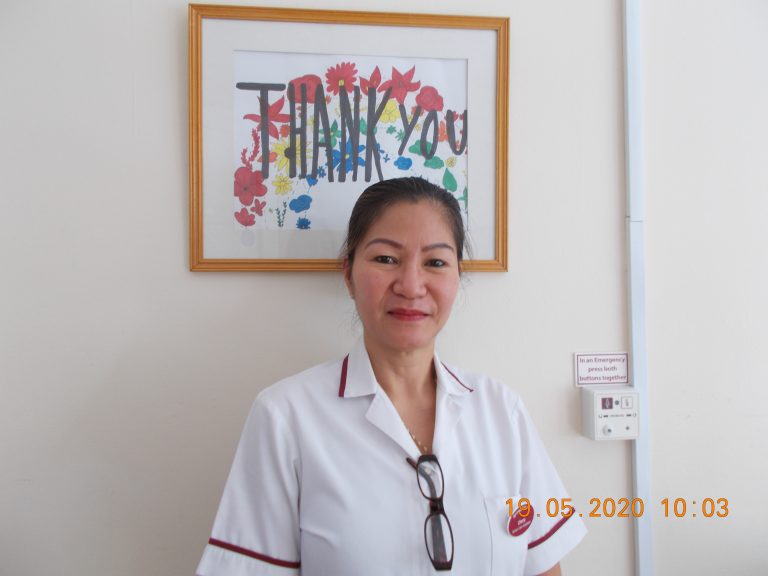 This is a staff story written by Cherry (Feb 2020)
Hi I am Cherry and I have been working at Springkell House Care Home for 5 months as a senior health care assistant.  My husband and a friend told me about the vacancy at Springkell House and I applied and haven't looked back since.  My only regret is I wished I had joined Springkell House earlier.
Springkell House is a great place to work, the management and staff go out of their way to make you feel welcome and part of the team.  Communication is the key to making sure the home is run smoothly and resident's needs are met as they should be. Good communication is in abundance at Springkell House everyone knows what is happening for the residents and members of staff. If there is a problem everyone will work together to try and find a solution to resolve it, it makes you feel involved and that your opinion counts.
The management are very supportive of the staff, they want you to develop your skills and progress.  I know in my short time at Springkell House my skills and confidence has grown. They want you to do well and are there for you when you need them.
We are encouraged and supported to attend all training available to us, all training is face to face which allows you at ask questions and get quick answers and put what you learnt into practice.
Staff are happy to share their knowledge and experiences, everyone supports everyone else, you feel equal and valued.
I see a long and exciting future at Springkell House.