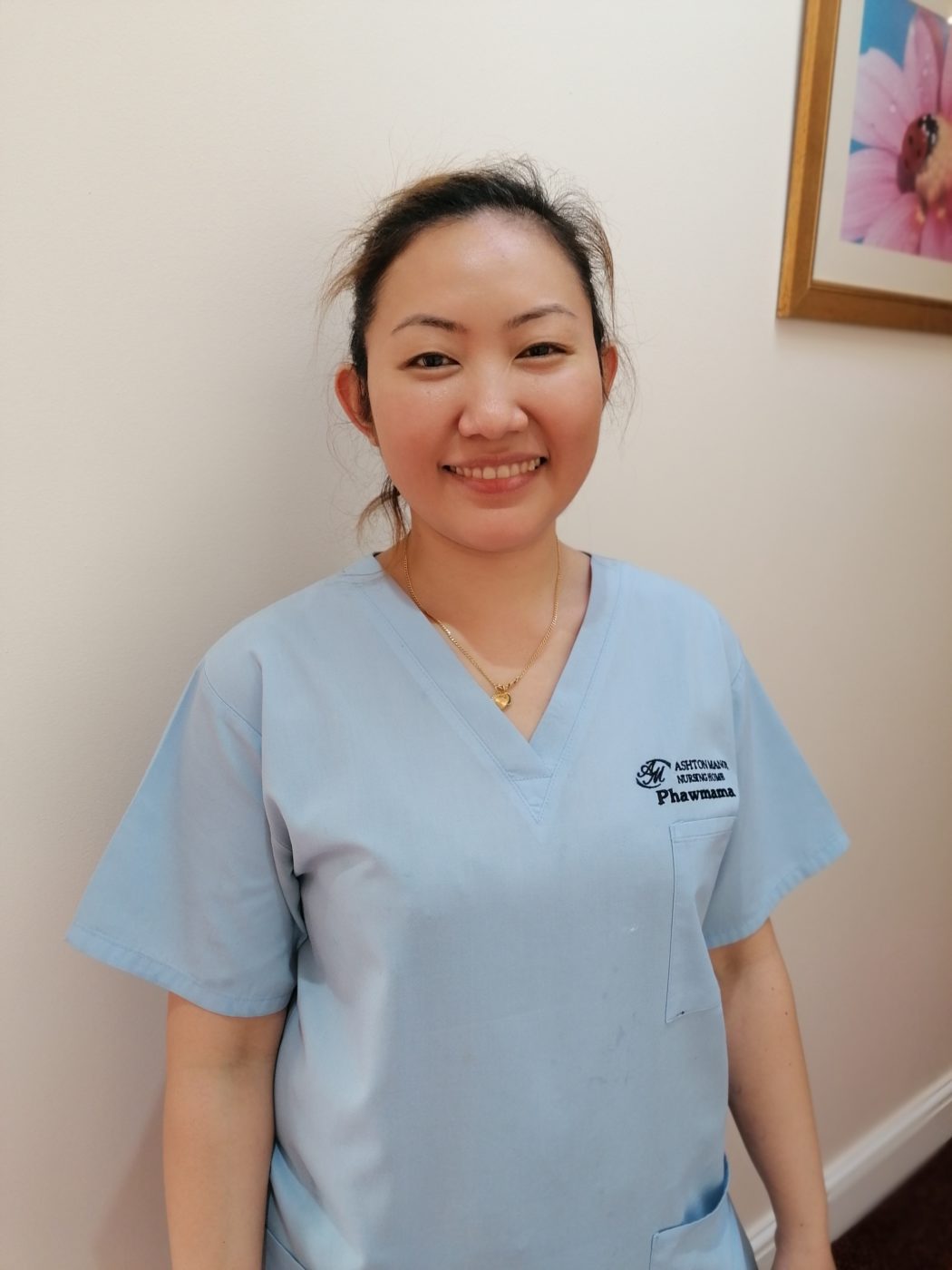 This is a staff story written by Phawama Maden Care Assistant Feb 2021
"Ever So Polite and Kind Hearted"
Hi I'm Phawama and I have been working at Ashton Manor Nursing home since 2019. I haven't always worked in care, working as a teacher teaching maths and science to 12-14 years olds, a sales assistant in a cake shop and a part time administrator in a hospital.  All jobs I enjoyed but my passion and interest was always to work in a health care environment.
What brings me the greatest satisfaction and contentment is providing care and support to people who need it the most.  Working at Ashton Manor has brought me that satisfaction and contentment but what makes working here, is it feels like a home from home. The atmosphere, the support, the freedom of expression and knowing you are being heard.
The home is made up of wonderful residents and an exceptional supportive staff team from every department to the managers who are always there for you. I feel very lucky to come to work each day and work with staff who value and respect me.
I would also like to mention how much I feel supported and cared for by the managers and Mr Kumar the owner who during this Covid-19 crisis has provided us with transport, enough PPE, and making sure we are tested weekly to ensure we all are safe… I feel safer at work than I do when I go to the shops to buy groceries
I also feel very lucky to have received the training I have been provided with, I have completed the Care Certificate which you are required to do if you haven't worked in care before, I have been put forward to complete a Diploma in care and have received other training that enables me to carry out my role safely and compassionately.
Beritaz Care and the Ashton Manor Managers value you as an individual and the contributions you make, I have been recognised for the ones I have made.
I would recommend anyone coming to work for Ashton Manor because it has a warm heart.