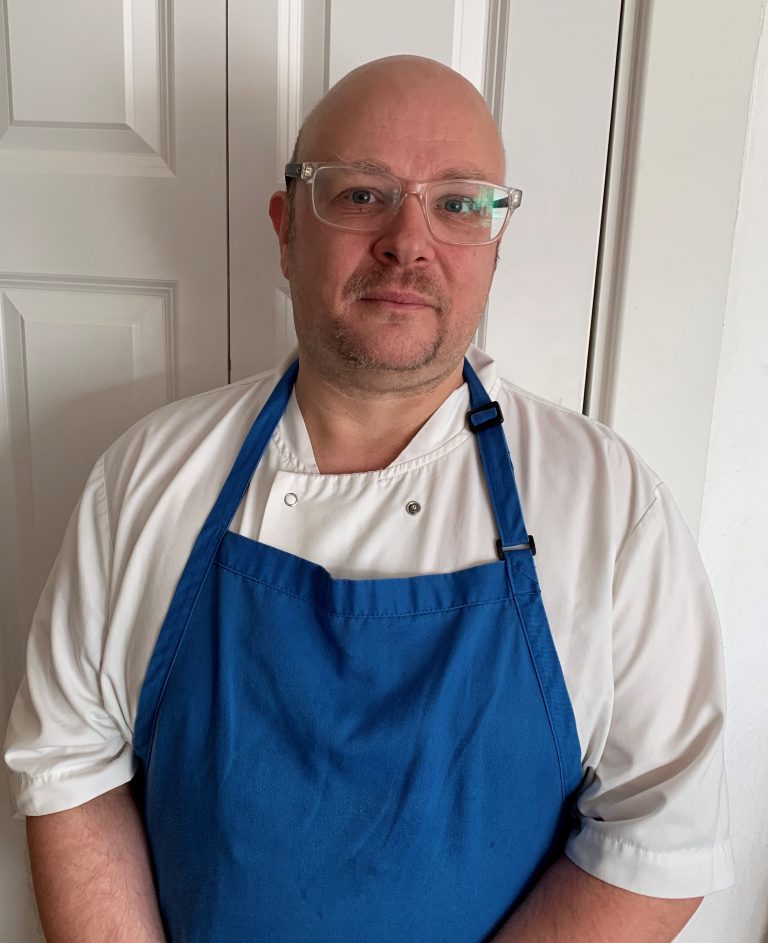 This is a staff story written by Scott Funnell (May 2020)
Hello I'm Scott and I would like to share my experience with you of my first month working at Chestnut Court Care home in New Milton as a chef.  I am an experienced chef and have worked in a number of care homes in the past. My first month has flown by!
So what makes Chestnut Court different?  From day 1 I was made very welcome by everyone, it is what is says on the website it is a very friendly happy home, you could go as far as to say it's like home from home.
Everyone is really friendly and eager to help you; my mentor Daniel was great, the training and support I received from him allowed me to settle quickly into my new job.  I wasn't rushed but given all the support I needed to feel confident. I wasn't at any time made to feel an outsider or a new member of staff.
The managers are really down to earth and easy to get on with; they are approachable and continue to support me.
My interview was held over the phone, unusual and I'm used to face to face interviews but I understand because of the current situation this was the safest way of undertaking the interview.  The recruitment process was swift and efficient, the information I was given about the home at the point of interview was exact and informative, and there were no surprises.  My first wage was paid without any setbacks or mistakes.
I don't have any issue in recommending Chestnut Court Care Home as a good place to work, it's a very friendly homely home with good support and training.
*A note to the reader, interviews are now taking place via WhatsApp*.