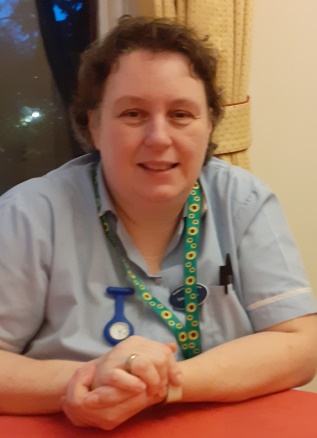 This is a staff story written by Sylwia Care Assistant (November 2019)
Hi I am Sylwia and I have been working at Windsor Court Care Home for 6 years now and have enjoyed every minute of my time here.
I originate from Poland and came to England 9 years ago with my husband and my young family. Prior to moving to England I had been working in care for 17 years as an activities therapist, whilst experienced I still had a lot to learn especially grasping and understanding the English language. I am pleased to now say with the support of Windsor Court my English is a lot better and I am continuing to do what I loved to do, that is care for people with passion, dignity and kindness.
I started working on day shifts but found this didn't suit the medical condition I have, the home was happy to continue to support me and listened to me when I said it would be better to work on nights. I have been working on nights for nearly 5 years now and it suits me very much.
So what keeps me working at Windsor Court? It's the people, the residents, the staff and the continued support of the manager Lesley who I find very approachable. Everyone is very friendly and we all get on well together. I have been supported to develop my understanding of English and my knowledge in care. I have achieved a Diploma 2 in Health & Social Care/working with the elderly.
The training is very good, I love the training we receive, the trainer is very good and supportive, and she will give you extra time in her own time to make sure you have understood the lesson.
I am very proud and happy to be part of a team of people who really care for the residents.