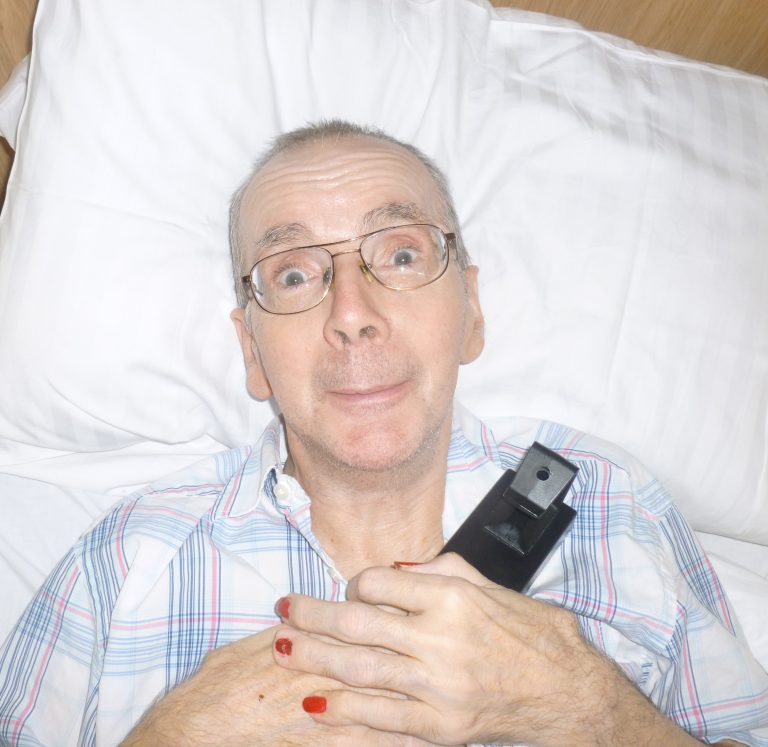 Below is the case study for Mr John Burton. (Nov 2019)
Well I couldn't stay away, I was here for a short while back in January 2019, but I was determined to get home, sadly I soon learnt I needed more support than I anticipated. I am unable to do a lot of things for myself now following an accident at home where I completely smashed up one of my legs.
I'm not very old but I have had to endure several operations on my hips and whilst I tried to do as much as I could to be independent before my accident I did require the aid of a wheelchair to get around and my very good friend Mike to prepare meals for me. It was Mike who found me after my fall and called the emergency services.
I was in Poole General hospital for 2.5 months before they said I was fit to leave, but it had been agreed I would need step down care before going home. I had to rely on Mike to look at homes and I know Social Services had given him names of 3 homes to look at, Windsor Court being the last one he looked at. He kept me informed of his travels and findings and I trusted him to make the right choice for me.
He fed back that Windsor Court was the better of the 3 he had seen because it was clean, friendly, welcoming and the staff were excellent. He was not so impressed with the others.
On the 6th August 2019 I went home, but soon returned on the 30th August when I realised I needed permeant full time care, and now I am resigned to the fact I will now remain at Windsor Court, but that's ok because I like it here. I have a lovely room which is bright and looks out over Meyrick Park. The food is good and the staff are very friendly. The staff check in on me regularly throughout the day making sure I am ok and I have everything I need. Debbie the activities coordinator pops in and lets me know what's going on each day and sometimes she will stay and we will have a good natter.
I am happy to stay in my room and while the days away watching Countdown and Pointless and this is respected by staff. I have nothing but praise for the staff and the friendly homely atmosphere they have provided for me here.