Ashton Manor
NURSING HOME, FARNHAM, SURREY
Ashton Manor
Nursing Home: Beales Lane Wrecclesham Village, Farnham Surrey
Managed by Carla Dixon-Peart, Ashton Manor enjoys a stunning location in Wrecclesham, not far from Farnham in leafy Surrey.
Formerly the residence of The Bishop of Winchester, this Grade II Listed Building offers a quiet retreat, manicured lawns and well-established gardens with views straight out of the pages of Country Life. Ashton Manor is next to St Peter's Church, and within walking distance of Wrecclesham village centre, which has shop, pubs and a post office. We're two miles from the centre of the historic market town of Farnham. 
Our specialist medical and nursing teams treat and care for those experiencing a range of conditions including Nursing Care, Long Term permanent care, Residential care, Day Care, Alzheimer's, Dementia and Parkinson's disease as well as patients requiring Convalescent Care, Palliative Care and Respite Care.
Residents and visitors comment on the genuine warmth of the home, a fact not lost on the judges of the Surrey Home Awards when they presented Carla with the Manager of the Year crown in 2016. They say that the very best homes take on the personality of the carers, and this is surely the case at Ashton Manor where Carla and her outstanding team continue to achieve remarkable results.
For more information, to arrange a visit or simply have a friendly chat about our services, please call 01428 604 414.
CARE SERVICES
A snapshot of Ashton Manor
Providing specialist Nursing and Residential care for the elderly with 39 en-suite rooms, including two shared rooms and a cottage for independent living, Ashton Manor is a welcoming haven for those requiring short-term care, rehabilitation or longer-term continuing care given by our experienced and dedicated staff team.
COSY ROOMS
En-suite rooms
A cottage for independent living
Own furniture if required
Adapted bed facilities
Passenger lift
Emergency call system
Pets by arrangement
Phone point in room and mobile access
Residents internet access
Television point
Wheelchair access
Newspaper or magazine delivered (by arrangement)
MIND & BODY
Our activities and events
Various outings in our minibus
Short walks or indoor ball games
Meet and pet friendly dogs
Talks and performances by local groups and volunteers
A glass of sherry in our secure landscaped, mature gardens
Variety of themed days such as our vintage tea
Family and friends summer garden and Christmas parties
Jointly organised events within the community
Regular visits from local schools
FINE DINING & RELAXING SPACES
Home cooked food
Dining suite
Home-cooked food
Two comfortable lounges
Library and reading area
Emergency call system in communal areas
MEDICAL & PERSONAL CARE
Key information
GP surgery once a week. Own GP visit by private arrangement.
Weekly physiotherapist to help residents maintain and improve their mobility
Regular district nurse visits, community practitioners, dentist and optician
Chiropodist visit every six weeks
Hairdresser visits weekly
All personal laundry at no extra cost
Ashton Manor Nursing Home Manager: Carla Dixon – Peart
Telephone: 01428604414
Address: Ashton Manor Nursing Home, Beales Lane, Wrecclesham, Farnham GU10 4PY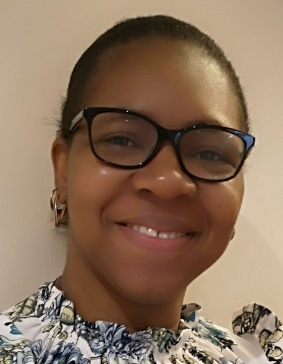 I have been a Registered Nurse for over 20 years. I have worked in many different areas of nursing, and have specialised in elderly care for the past 15 years at Beritaz Care. Following my General training in Jamaica. I have recently undertaken further training in Management. In my 15 years with Beritaz Care, the company has helped me to develop both as a person and professionally. I have been supported through my role as a Nurse to become Deputy Manager and now Manager. "I love working in this field because I am passionate about what I do and I feel as a company Beritaz Care have that passion in achieving a high standard of care for the people we care for."
A DAY IN THE LIFE
A snapshot of Ashton Manor Nursing Home
We provide specialist Nursing and Residential care for up to 39 people. Ashton Manor Nursing Home welcomes residents who require short-term care, rehabilitation or long continuing care.
NEWSLETTER

Minibus

Respite care

On site salon

Table service

Nursing care

35 Single En-suite rooms

Activities and Events

Free parking
Ashton Manor Nursing Home News
OUR FAMILY FOR YOUR FAMILY
Care we provide across our home