Robertson Nursing Home
Nursing home, Godalming, Surrey
ROBERTSON NURSING HOME
Nursing care for the elderly. A home from home.
Robertson Nursing Home is housed in a stunning, historic Tudor building that boasts a rich history. Located just two miles from the historic market town of Godalming, which offers a range of local shops and amenities, and within walking distance of Hurtmore village centre.
"One look at Robertson Nursing Home made me decide on this home, I thought straight away that mum would like this. Everyone was so welcoming and friendly."
The home offers a peaceful and tranquil atmosphere, best described as a homely and friendly environment. Every member of the care and medical teams at Robertson Nursing Home strive to provide as much of a family-like feeling as possible to all residents.
Alongside everyday care, we provide specialist nursing support for individuals suffering with a wide range of conditions. Our highly trained team provide specialist support for those recovering from a stroke, or presenting symptoms related to epilepsy, muscular dystrophy, Parkinson's disease and multiple sclerosis. We also cater for sufferers of visual or hearing impairment, with staff willing and able to take the time to communicate effectively.
At Robertson Nursing Home we offer a range of care services such as, nursing care, residential care, long-term permanent care, day care, respite care and convalescent care, as well as palliative care. Our care services are provided with a level of discretion, understanding and patience that is the standard at every Beritaz Care residence.
CARE SERVICES
A snapshot of Robertson Nursing Home
Robertson Nursing Home is a welcoming haven for those requiring short-term or longer-term continuing care, given by our experienced and dedicated team of staff. The home provides specialist nursing and residential care, with 36 single rooms and offering adapted en-suite facilities.
COSY ROOMS
En-suite rooms
Own furniture if required
Adapted bed facilities
Emergency call system
Pets by arrangement
Phone point in room and mobile access
Internet access
Television point
Wheelchair access
Newspaper or magazine delivered (by own arrangement)
MIND & BODY
Our activities and events
Various outings in our minibus
Short walks or indoor ball games
Meet and pet friendly dogs
Talks and performances by local groups and volunteers
A glass of sherry in our secure landscaped, mature gardens
Variety of themed days such as our vintage tea
Family and friends summer garden and Christmas parties
Jointly organised events within the community
Regular visits from local schools
DINING & RELAXING SPACES
Dining & communal areas
Dining suite
Home-cooked food by our own award winning chef
Two comfortable lounges
Library and reading area
Emergency call system in communal areas
MEDICAL & PERSONAL CARE
Key information
GP surgery once a week. Own GP visit by private arrangement.
Weekly physiotherapist to help residents maintain and improve their mobility
Regular district nurse visits, community practitioners, dentist and optician
Chiropodist visit every six to eight weeks
Hairdresser visits weekly
Laundry services provided at no extra cost

Robertson Nursing Home Manager: Gabriella Konczol
Telephone: 01428 60441
Address: Robertson Nursing Home, Priorsfield Rd, Godalming, Surrey GU7 2RF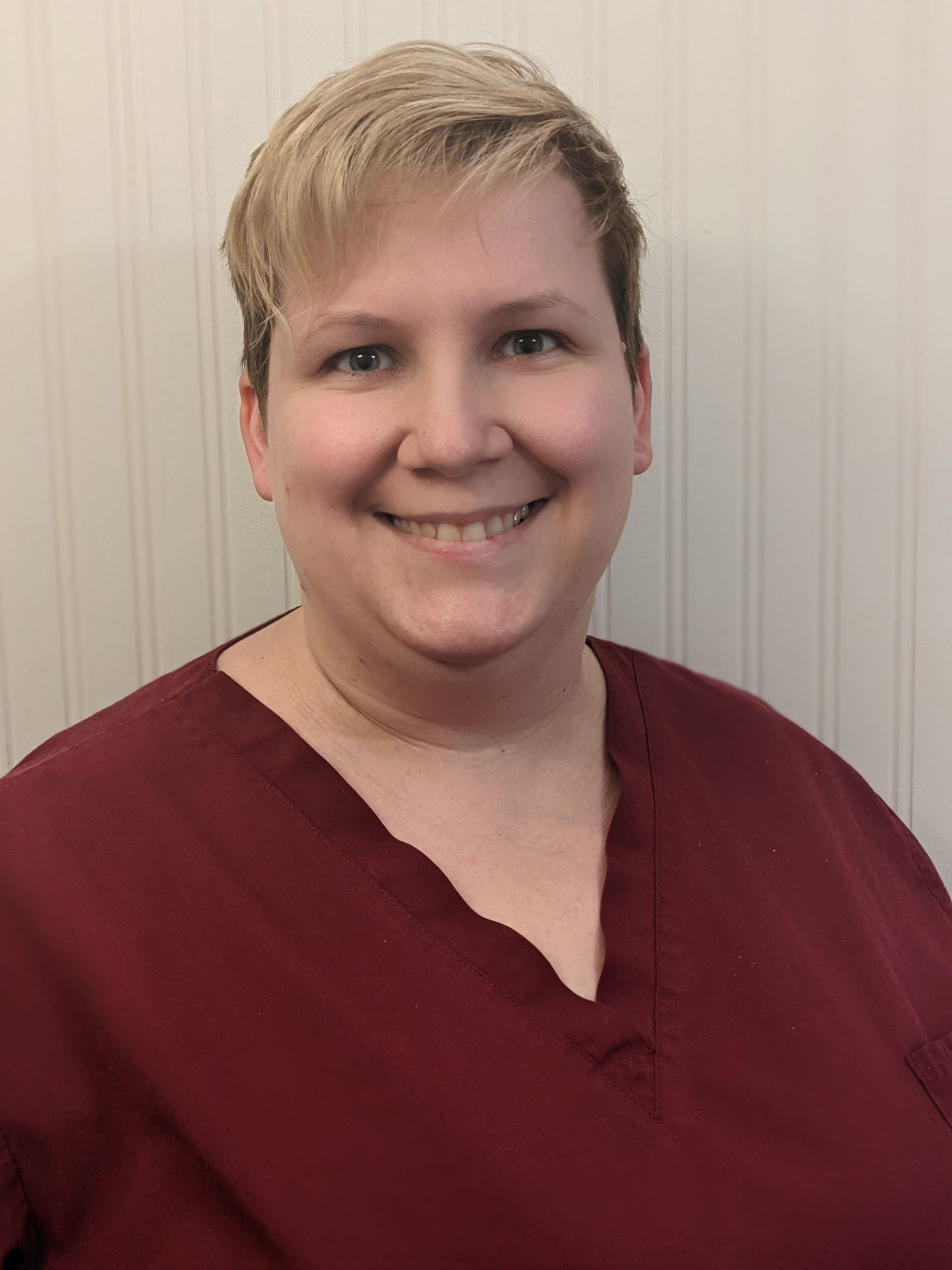 I am delighted to have been promoted to Home Manager in 2021 and have enjoyed taking on this new role.
What I enjoy most about working at Robertson Nursing Home is having the opportunity to work alongside an inspiring team, as well as receiving support from my fellow managers at our sister homes within Beritaz Care.

On-site salon

Nursing care

Activities & events

Respite care

Minibus

Table service

35 rooms

Free parking
Robertson Nursing Home News
OUR FAMILY FOR YOUR FAMILY
Care we provide across our home