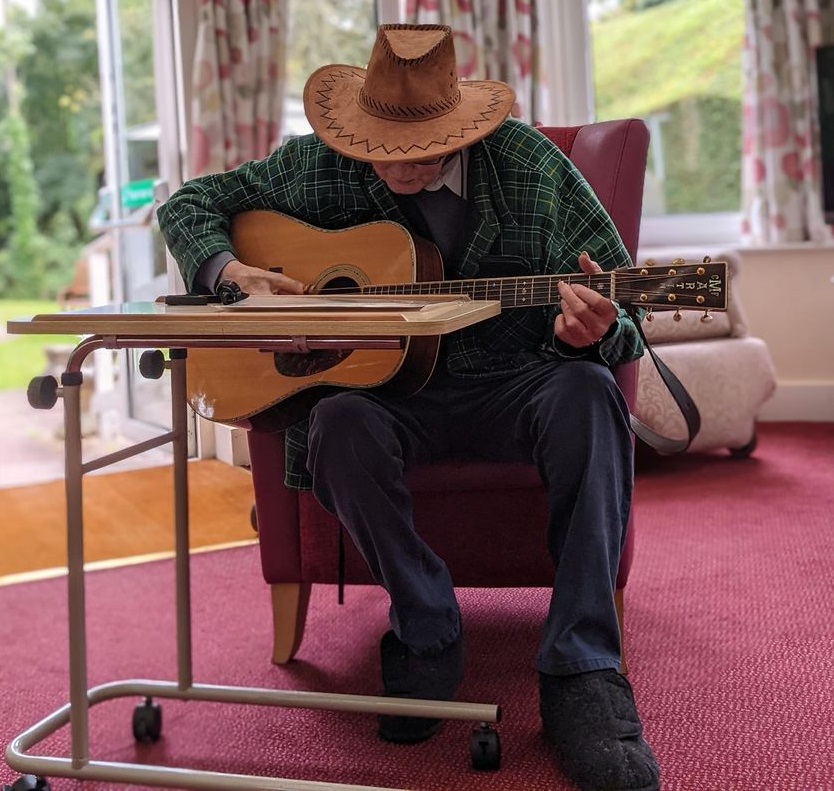 Donald Paine
This is Donald Paine, one of our wonderful residents here at Robertson.
For 10 years Donald, along with his friend Dennis, would visit Robertson to entertain and delight our residents with their country music performances. These concerts were always a wonderful treat and highly enjoyed by both our residents and staff.
In July 2021 Donald joined us as one of our residents at Robertson, we are honoured to be able to now care for Donald after being a friend of the home for such a long time.
Donald continues to enjoy practicing his guitar and occasionally entertains his fellow residents playing his guitar in our communal area.