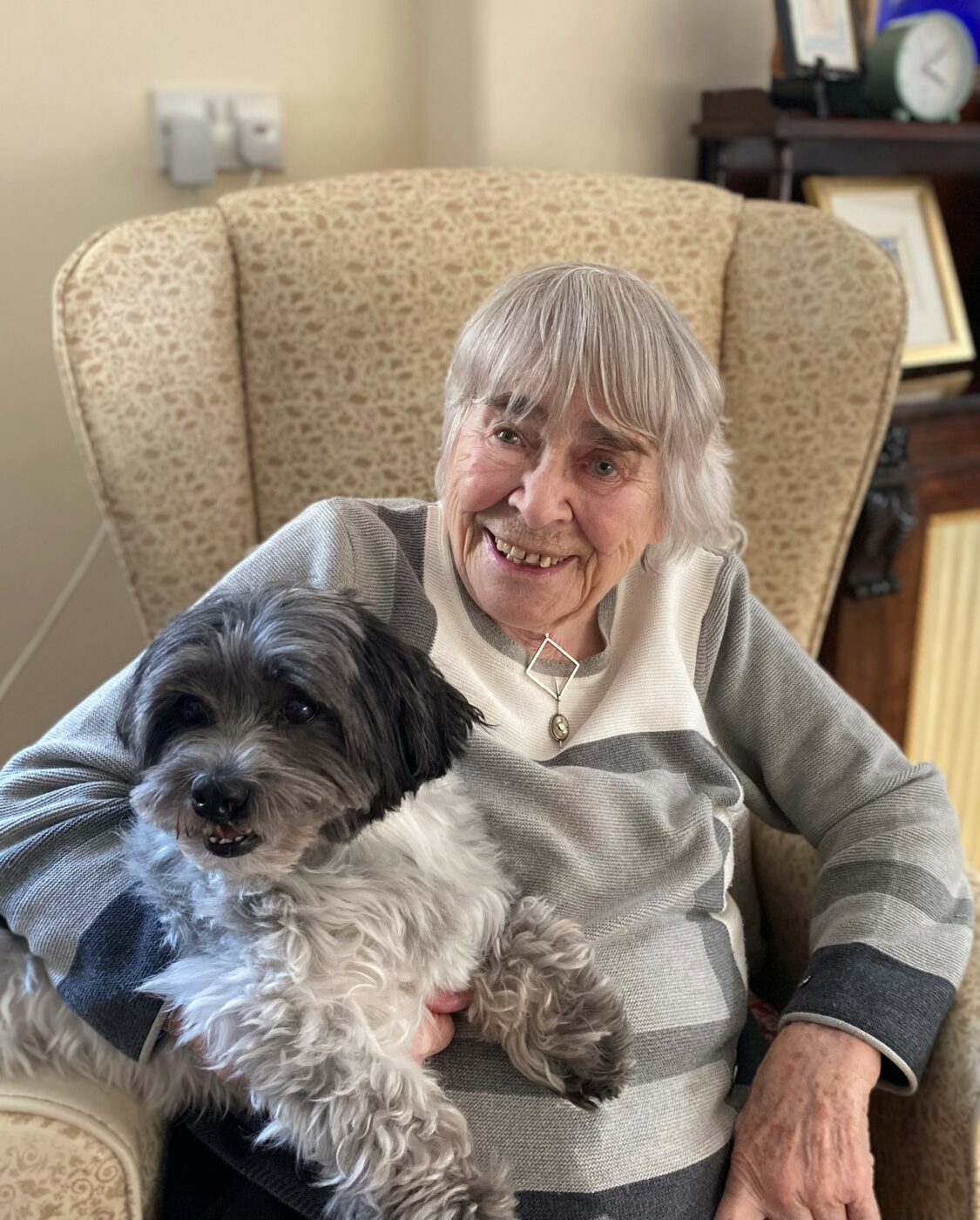 Eve
Eve has been a resident at Ashton Manor since November 2022, she is a delight to have at the home and loves taking part in activities that appeal to her particular interests of poetry, music and the theatre. Family is extremely important to Eve, she has very close relationships with her son and daughter who often visit her at the home.
Eve has lived a fascinating life, she had a career in the publishing industry for many years before becoming Director of a glass making company, as well as raising her family. Eve's late husband Edgar had been a resident of Ashton Manor, seeing how well he was cared for during his time with us made Eve feel happy in her own choice to move to the home. Eve describes her experience of living at Ashton Manor:
"My husband, was here a couple of years ago and I came soon after. My son was an OTP and he knew about the nursing home, and my late husband spoke highly of the care he was getting here."
"I wanted to find a place which feels like home, and to have the same kind of love and care that I would get at home." Selecting Ashton Manor as the best home for her needs was an easy choice according to Eve, "It was just so lovely and the staff are so great."
For Eve, having a sense of independence in her daily life is really important, she likes to carry out day-today tasks herself as much as she can and appreciates that the staff enable her to do this. "They are really lovely, they help you when they think you need it."
Eve speaks highly of the care she receives at Ashton Manor, she feels her specific needs are understood by the staff and are well catered for. Eve is very happy at Ashton Manor and with the service we provide, "It's just wonderful".