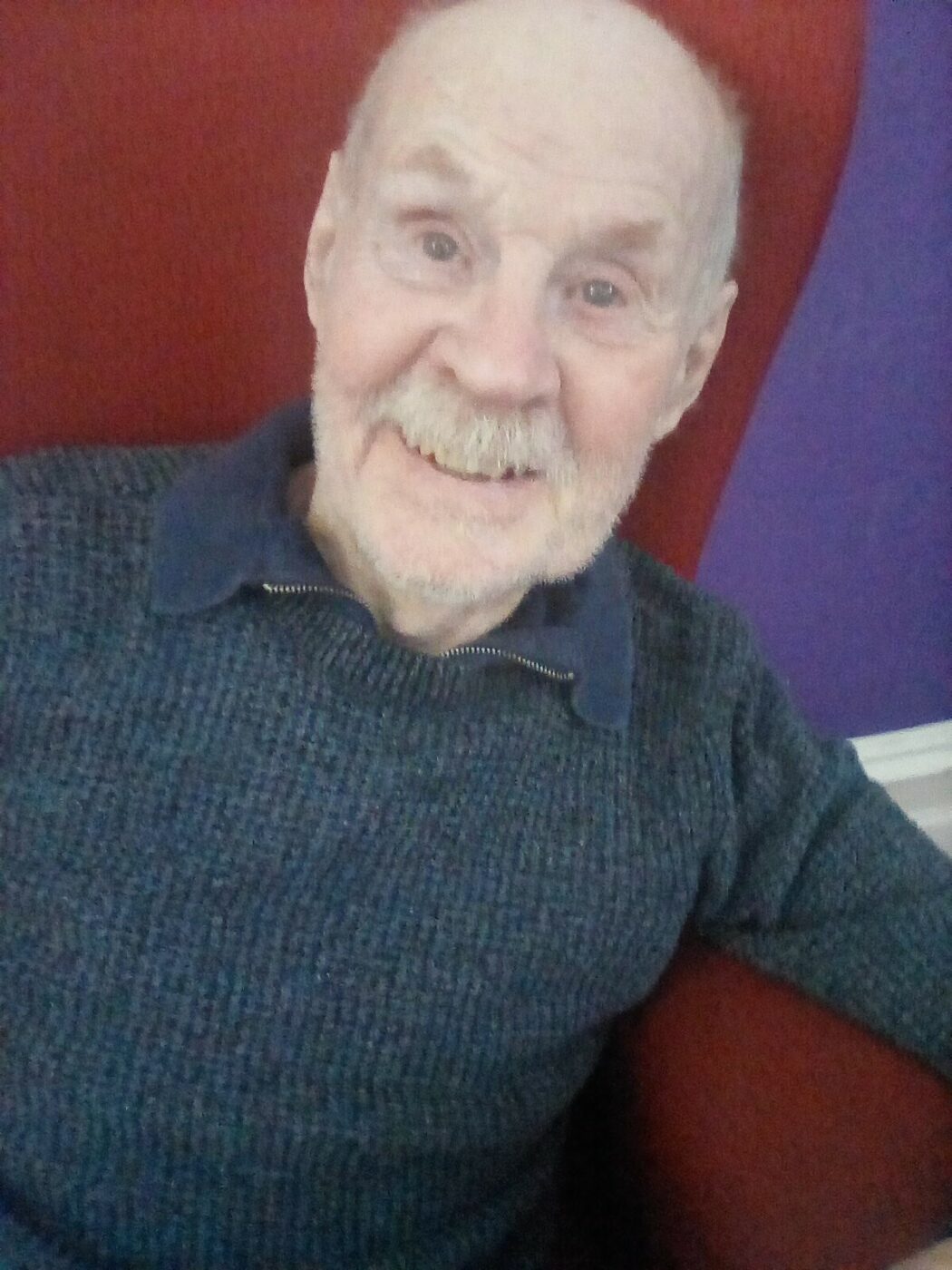 Ronald Brett
We welcomed Ronald to Windsor Court in the Autumn of 2022, having previously had some unpleasant experiences with care homes, we wanted to make sure Ronald would be happy and comfortable at Windsor Court, being taken care of by our team.
When first looking for a suitable new care home, Ronald's family were told about Windsor Court by the Social Worker. They were looking for a home that could provide a friendly and caring environment for Ronald that radiated warmth, rather than some of the more clinical feeling homes they had seen. They wanted to make sure Ronald would feel fulfilled and encouraged to engage with the other residents, so a good programme of activities was an essential requirement.
Finding a home with staff that would go the extra mile and could tailor their care to suit Ronald as an individual, was important to his family during their search. With our person-centred attitude towards the care we provide, Windsor Court would prove to be the perfect fit. Ronald's daughter, Lorna explains what they were looking for, "It was important that the home we chose met Dad's individual personal needs as well as always ensuring Dad is well presented."
Having visited Windsor Court, Ronald's family were confident it would be a good environment for him, and that his needs would be fully catered for. After their previous experiences this was a big relief for Ronald's loved ones. "We chose Windsor Court because it is a spacious home, with friendly staff and good activities. We appreciated the care taken during the introduction visit, with all aspects of Dad's needs being fully discussed with individual staff. His diet was also discussed in detail."
"Dad's previous experience of being in a care home was not a good one. It lacked a friendly atmosphere, instead feeling very clinical with no activities", says Lorna. At Windsor Court however, Lorna and the family saw that Ronald began to thrive and felt reassured his needs both physically and emotionally were being fully met. "We like the fact that Dad has choice in all aspects of his life, including meals and utensils. We are really happy he is once again drinking out of an ordinary cup and so pleased he eats breakfast. For many, many years he did not eat any breakfast. Lots of tea and biscuits are offered to him which he enjoys."
Since joining us at Windsor Court we have discovered Ronald definitely has a sweet tooth, his favourite snacks are jam on toast and chocolate, which he loves to enjoy with a hot cup of tea with sugar. He has enjoyed taking part in the activities at the home, joining the other residents in a variety of fun quizzes and word games. Ronald is an animal lover and used to have his own dogs, so has really enjoyed our regular visits from Koby and Juneau, two of the dogs from Caring Canines.
Ronald absolutely loves music, he has really enjoyed the musical entertainment at the home, with live performers visiting regularly. Most of all he enjoys getting involved with a sing-along and even entertaining the other residents with his own repertoire of familiar songs, this always gains a round of applause which makes him beam from ear to ear.
Ronald settled into life at Windsor Court very quickly, we are delighted he is happy here and we are able to offer him the complete care he needs. His daughter Lorna has definitely noticed a change for the better in Ronald since he came here. "Since being at Windsor Court Dad has improved so much. He smiles much more. All the staff are friendly and amazing, their communication with us is great and Emails are responded to immediately. Keep up the good work."