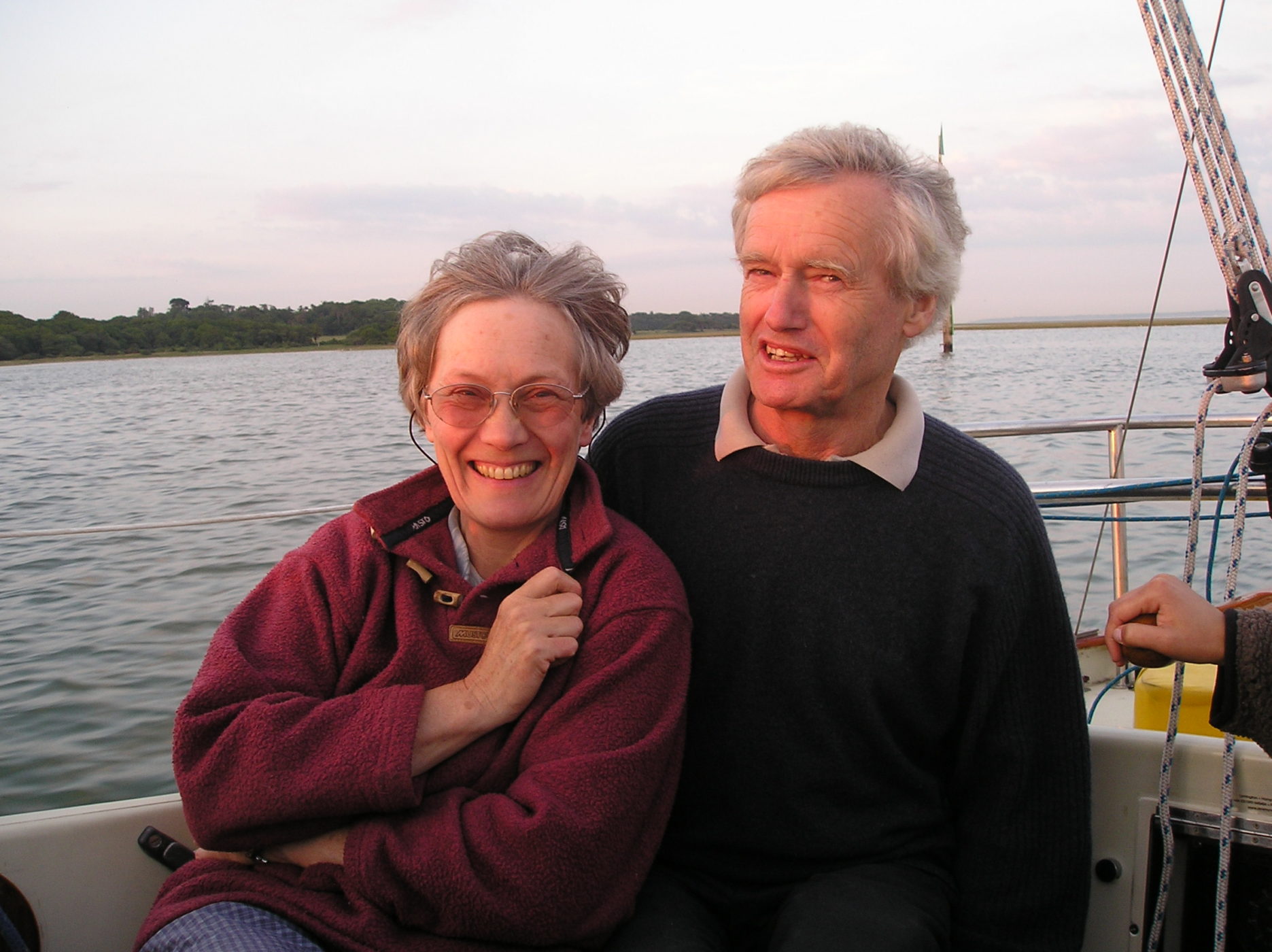 This is the case study for Jeremy Rogers written by his Wife Fiona Rogers
In recent times it had been a rocky, tiring road caring for Jeremy 24/7 and hard seeing him slowly decline since his diagnosis of Alzheimer's in 2014.   I would have continued to have supported Jeremy at home if it weren't for his community psychiatric nurse (CPN) and social worker showing concern for how tired and worn out I looked. Deep down I knew they were right, trying desperately to predict what Jeremy needed, wanted, getting up to him at night and constantly playing catch up was exhausting.
Jeremy and I have been married for 56 years and living in a beautiful water mill which he bought when we got engaged. Our lovely home sits close to a busy road and a river which highlighted further reasons for Jeremy moving into care. He wasn't safe, and there had been times when he would try to leave home alone.
It was still a very hard decision to make, and there was a lot of sadness and guilt.
He was an international yachtsman, a widely respected yacht builder and businessman, the recipient of many awards including an MBE, and very well known within the community of Lymington. He was a polite, kind gentle person who loved to engage with everyone.  Sadly his illness has changed his character, and because he is unable to communicate his needs clearly he becomes very frustrated.  Added to this he has lost his known anchors, his dogs, familiar surroundings, skills and abilities, furthering his frustrations.
Jeremy remains under the care of the CPN, who with the help of Chestnut Court is trying to get the right balance of medication and understand the challenges he presents, so that they can support him and manage these out-of-character behaviours.
Prior to moving to Chestnut Court Jeremy had been admitted to a stepdown/midway rehabilitation hospital whilst waiting to go to another care home in Lymington, and to give me some respite also.  The care home in Lymington was close to home and meant family including his grandchildren could safely visit him. it was ideal.  Sadly this was not to be, the whole situation proving to be very unsatisfactory; he didn't receive his correct medication whilst in the hospital and because this impacted on his behaviour the care home he was due to be admitted to said they would not be able to cope with him.  It was a very difficult time.
Thankfully the social worker informed me of a lovely little home which could meet his needs, Chestnut Court.  I did my research, I asked around and spoke to people who knew the home, and I heard only good things.  Jeremy hasn't been in the home very long and does appear to be settling now. I am reassured the staff are looking after him and making sure he gets all the professional support he needs to address the delicate balance of managing his medication and illness.
Becky and her team have been highly supportive; they are very caring, loving and patient with Jeremy.  I couldn't ask for more.
I visit Jeremy weekly, although I'm not sure he recognises me when I am wearing a mask, but we spend a good hour together and I feel reassured when I leave that he is being well cared for.