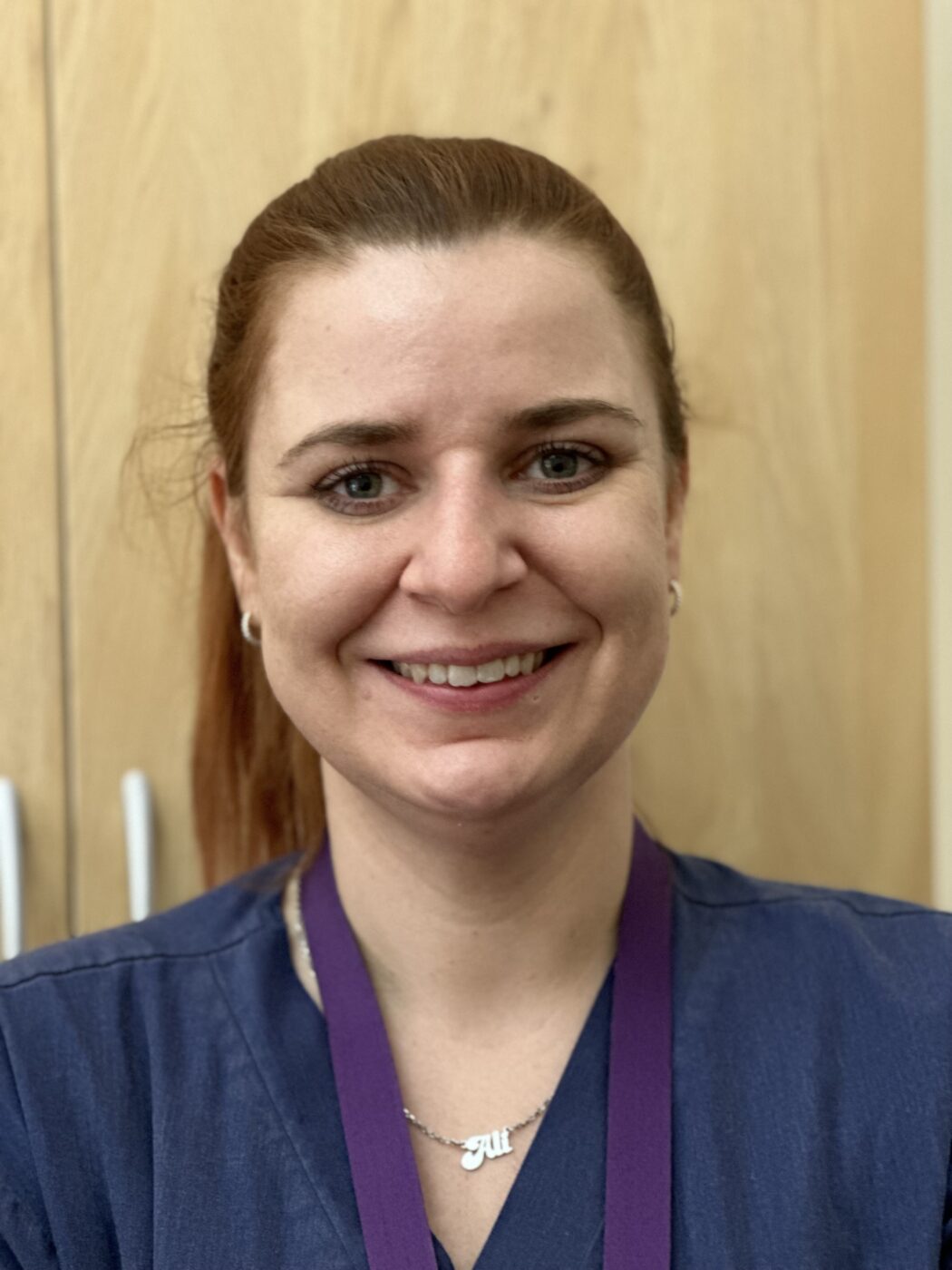 Ali Ball – Senior Care Assistant
"I really enjoy talking to the residents, learning about their lives and hearing their stories, it's my favourite thing about my job."
Hello, my name is Ali and I joined the team at Windsor Court towards the end of 2021. I started working at Windsor Court in the role of Care Assistant, then progressed to Carer Plus and at the start of 2023 was promoted to Senior Care Assistant.
I have been working in the care industry for about 8 years, I like helping people so this industry and the role I do really appealed to me. I first pursued a role in care to see if it was something I would enjoy, I found that it was something I not only enjoyed but was good at. I worked in a few care homes within the local area before I joined Windsor Court, it's a wonderful place to work and somewhere I see myself staying for a long time.
When I first joined Windsor Court I felt really welcomed by the other team members, everyone was so friendly and helpful. The induction process was great and really helped me settle in, it was overall a good experience. I get on really well with the entire team, all the staff here are very caring and dedicated to their jobs. It is great to work with a team of people I know I can rely on.
My role at the home is to make sure all the residents are safe and happy. I look after their general wellbeing and ensure their needs are being met, this can involve many different things from making sure they have to eat and drink, to spending time having a chat to find out how they are feeling. I really enjoy talking to the residents, learning about their lives and hearing their stories, it's my favourite thing about my job. I like that I am able to develop good relationships with the residents and really get to know them, it feels like I have 30 grandparents.
My favourite times at the home have been making special memories with the residents, of funny things they say and do or special moments we have shared. Christmas time at Windsor Court is always very special, it's great to see the residents having fun and enjoying all the Christmas activities.
Moving to the role of Senior Care Assistant has been a great opportunity for me. I started my new position with a two-week shadowing period which helped me to feel comfortable with my new responsibilities. The Deputy Manager has been supporting me with extra training and I feel excited for this next step.
The Home Manager is always keen for us to learn new skills and take part in training. All the core training that we need is provided and if there's anything specific we want to be trained on, we just have to let them know. I recently mentioned about doing some more first aid training and it was booked in really quickly.
I enjoy working for Windsor Court and for Beritaz Care, they are a company who looks after their staff and make us feel valued. Beritaz feels like a family, the management take time to build personal relationships with their staff and support us in our careers.