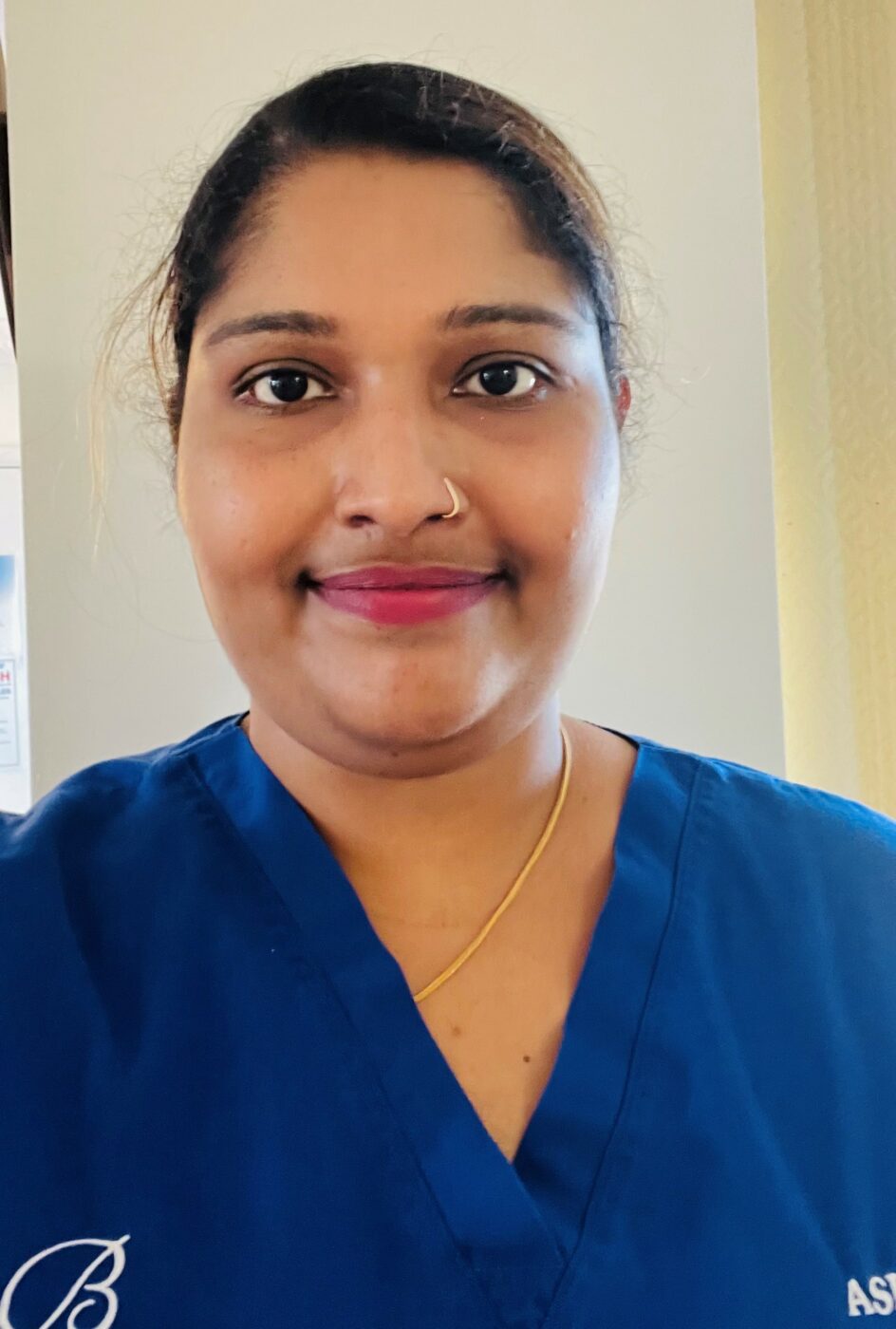 Aswathy Satyan – Senior Care Assistant
"Chestnut Court feels more like a family to me than a workplace, I enjoy coming to work every day and spending time with the residents and my colleagues."
Hi, my name is Aswathy and I have been a member of staff at Chestnut Court Care Home since 2021. I work within the care team at the home as a Senior Care Assistant. My role involves supporting our residents with their needs and ensuring they are living comfortable and happy lives. I really enjoy my job and knowing I am making a difference in our resident's lives.
Before coming to Chestnut Court I had previously worked for a nursing home within the UK, my background is in nursing and I am a registered nurse in India. I completed my BSc Nursing degree in 2015 and then gained experience working as a nurse in hospitals in India. In January 2020 I made the decision to move to the UK, having gained 6 years' experience as a nurse I wanted to continue with my post-graduate studies in nursing. I found that working with the care sector related closely to my profession and suited my preferences, so I decided to pursue a career in care.
Chestnut Court feels more like a family to me than a workplace, I enjoy coming to work every day and spending time with the residents and my colleagues. I am lucky to have excellent team members at the home, because of their support I feel the daily stresses of my job are reduced. Each member of our team gives each other the breathing space we need, we always consider each other as individuals.
I really appreciate the support I receive from my fellow team members, as well as from the management at the home and at Beritaz Care. The continuous motivation and support they provide, makes me really enjoy working for Chestnut Court. With the support of the management at the home I have recently completed my Team Leader course.
My favourite experiences of working at Chestnut Court are receiving positive comments from relatives and blessing from our residents. I am very close to the residents and feel very glad that they appreciate the care I provide to them.