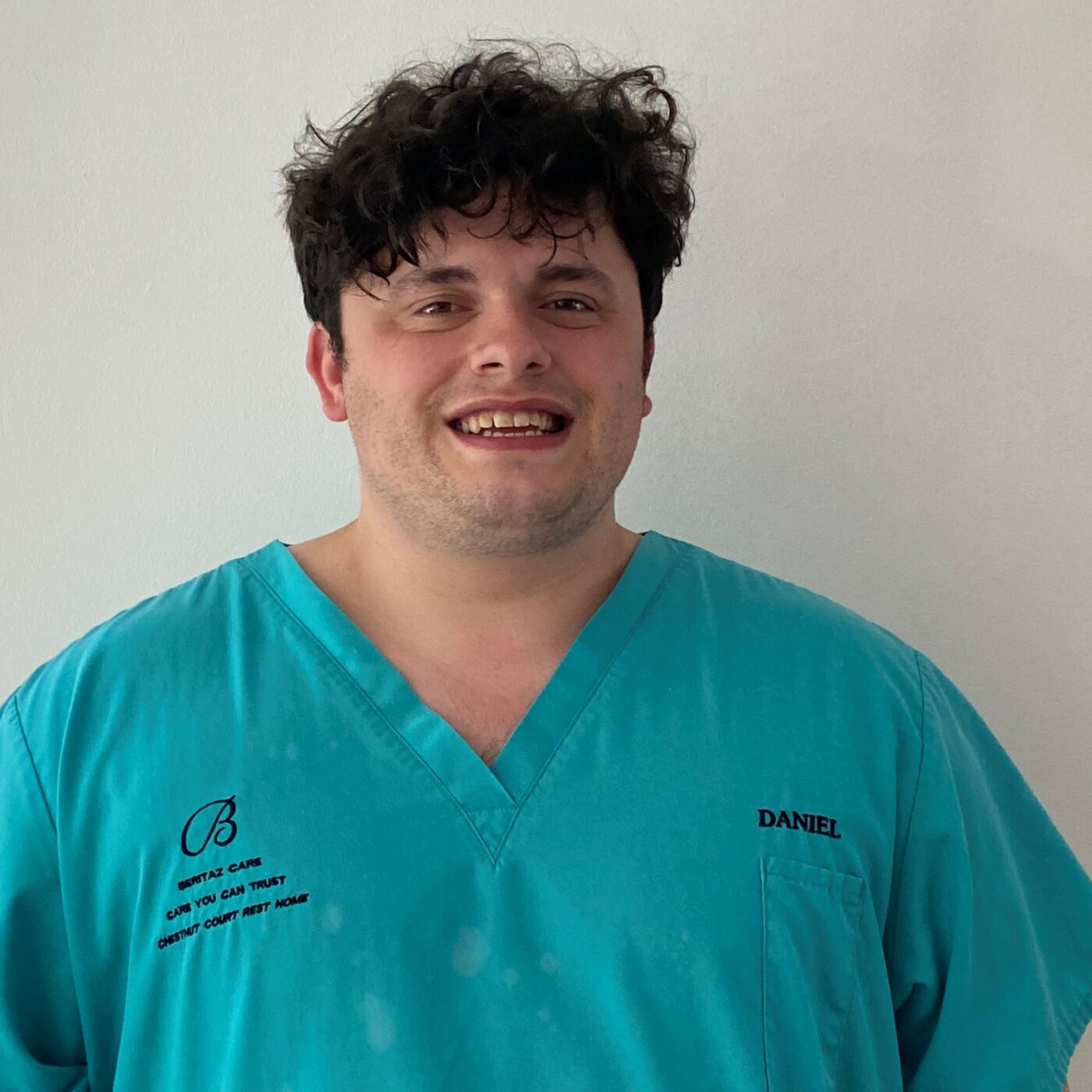 Daniel Thorne – Domestic/Chef
 "All the staff here are lovely, and we have a good time and a great laugh in the kitchen while we work."
Hi, my name is Daniel and I have worked at Chestnut Court Care Home for 5 years as assistant chef and domestic cleaner.
On a daily basis I assist with prepping and cooking dinner for our residents, in the morning I bake a fresh cake ready for the afternoon tea trolley, which our residents love. I am also responsible for cleaning our residents' bedrooms and ensuring the doors and handrails are wiped down, something which has been extremely important in our infection control efforts during the pandemic.
I really enjoy working at Chestnut Court and appreciate the flexibility it allows me in order to achieve a good work life balance. This is particularly important to me as I have a young son who I dedicate my time to caring for when not at Chestnut Court.
The fantastic team I works alongside makes my job that much more enjoyable. All the staff here are lovely, and we have a good time and a great laugh in the kitchen while we work.
I also love to have a chat with the residents in the afternoon and see what they thought about the food that day.