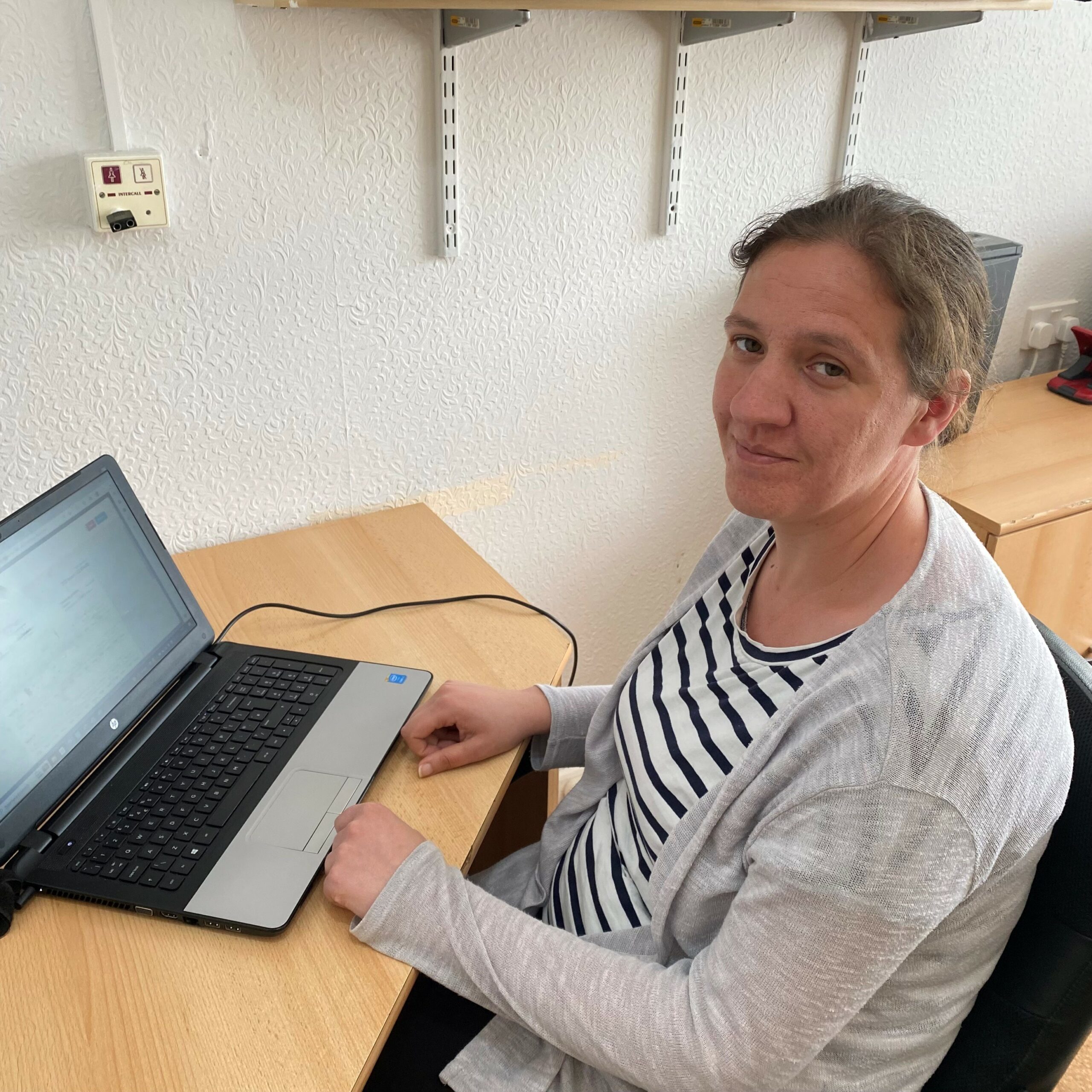 Emma Wilson – Home Administrator/Domestic
"The staff here are a good team, we always help each other in any way we can."
Hello, my name is Emma and I have been part of the Chestnut Court team for nearly 10 years. I work within the domestic team at the home and have also recently taken on the role of Home Administrator, I split my time between the two roles.
I hadn't previously worked within the care industry but when a job a Chestnut Court came up I was excited to try something different. I felt by following this new career path I could make a difference in peoples' lives.
As part of my job I am responsible for keeping the home clean and tidy, making sure it's a safe and pleasant environment for our residents to live in. I enjoy the fact that no day is the same and there is always something interesting happening at the home.
In my recent move to the Home Administrator role, I have also taken on various administrative tasks to help ensure the smooth running of the home. It's these behind the scenes tasks that allow the home to operate effectively, enabling the care and nursing teams to focus their full attention on supporting our residents' needs.
At Chestnut Court we are encouraged to further our skills through training and education, I have completed both an NVQ Level 2 in Housekeeping and an NVQ Level 3 in Customer Service. I have always felt appreciated working here, by both my colleagues at Chestnut Court and by the Beritaz management. The staff here are a good team, we always help each other in any way we can.
My favourite memory of my time at the home is when we had farm animals come to Chestnut Court, I remember walking the animals around the home so everyone could see them. It was a great day and made everyone very happy.