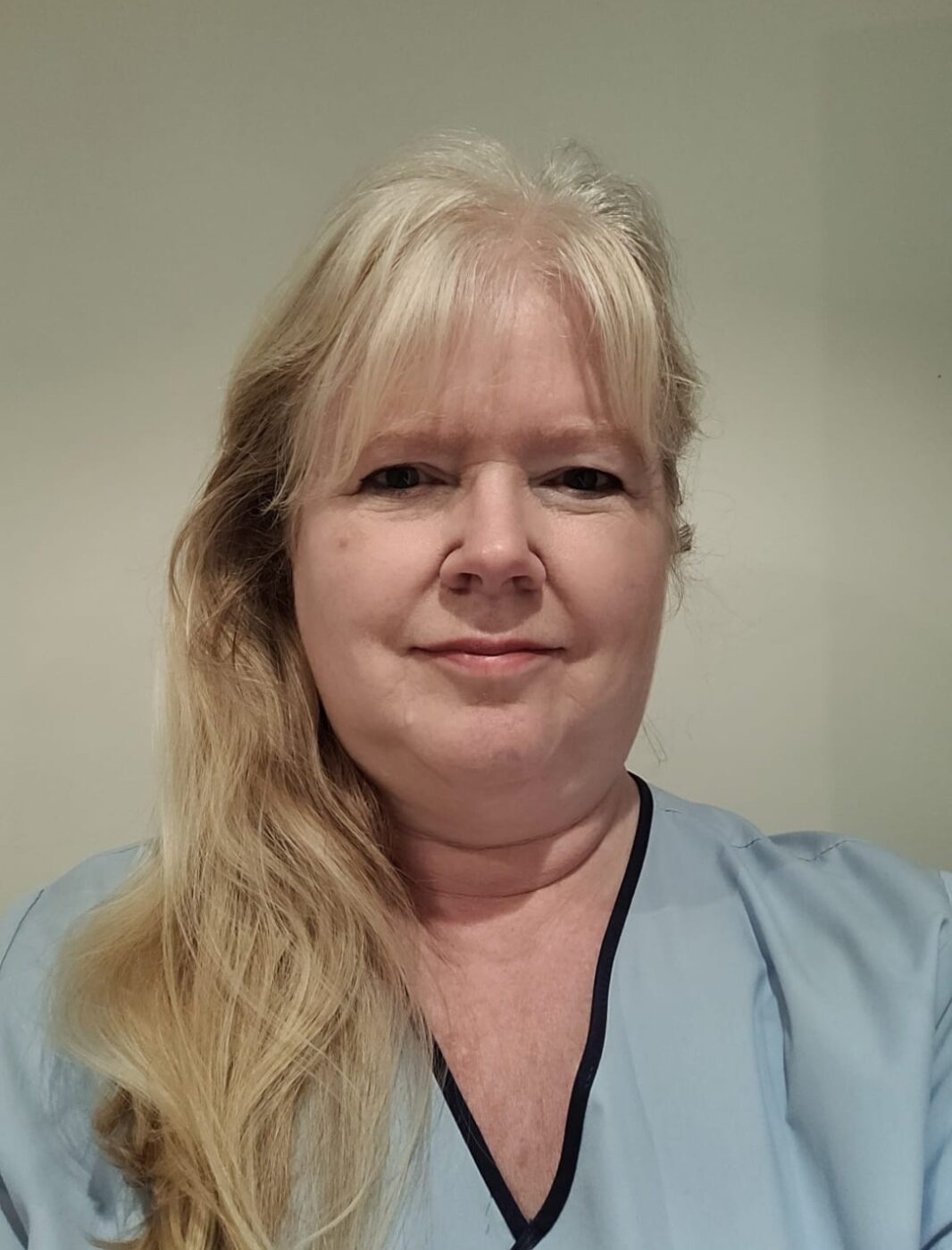 Linda Crook – Care Companion
"I enjoy making friends with the residents and making them smile"
My name is Linda and I have been a Care Companion at Springkell House since January 2017. As a Care Companion I spend time talking to the residents making sure they are happy at the home and if there is anything they need, I also help residents to take part in activities.
I have held different roles within the care industry over the years, before joining Springkell House just over six years ago. I have previously worked as a part-time home career and volunteered at a holiday centre for the disabled. All of these roles have allowed me to do what I enjoy, helping people who are less able than myself.
My role at the home encompasses a variety of tasks, all centred around providing compassionate support to our residents. I chat to the residents and get to know their likes and dislikes. I talk to them about their families, their jobs and the places they have lived. I take residents out for walks around the village and if a resident would like to go to church on a Sunday morning I can take them.
I enjoy making friends with the residents and making them smile. I also learn a lot from them when they tell me about their lives.
I really enjoy working with the other staff at Springkell House. The team made me feel welcome from my first day and we all work together to ensure the residents are comfortable and well looked after.