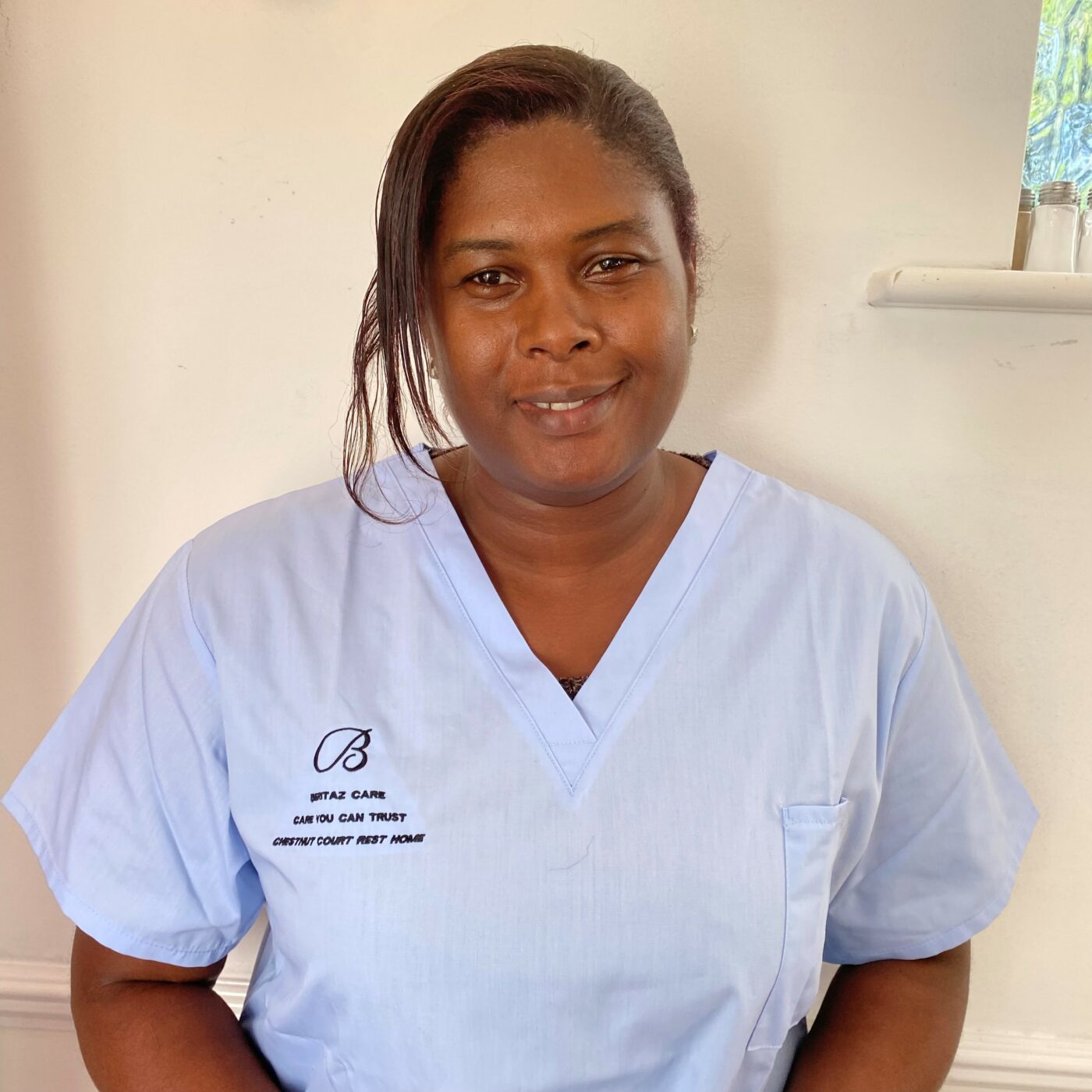 Nadine Gray – Healthcare Assistant
"I am passionate about working in the care industry and helping those people who require additional support."
Hello, my name is Nadine and I joined the team at Chestnut Court towards the end of 2022. I am passionate about working in the care industry and helping those people who require additional support, in order to make their lives better. Before coming to Chestnut Court I had worked within the hospitality industry and held other roles within the care industry.
Previously, I had experience of nursing two elderly couples that had been struggling with their health and needed additional support, unfortunately they passed away, but the experience had a significant impact on me. It hurt my heart to know that there were so many other people in similar situations to these couples that needed help, therefore I decided to pursue care work in order to help those in need.
I enjoy working at Chestnut Court and helping the residents in their daily lives. My job involves providing the residents with personal care, assisting those that need help at mealtimes, giving physical support to those that have poor mobility, as well as helping to serve meals throughout the day. I also welcome and receive visitors and residents' family members when they visit the home, answering their questions and providing them with information about their loved ones.
My favourite part about my job is doing activities with the residents and seeing their enjoyment whilst taking part in activities. I also enjoy helping the residents to wash and dress each day, knowing I am helping them to feel comfortable and happy.
I enjoy working with the rest of the team here at Chestnut Court, they feel like my family now as I spend so much time with them. I am very grateful for the kindness and support they have all shown me, particularly during my initial transition into the role and working for Beritaz Care. I really enjoy the work environment provided by Beritaz Care, which is really characterised by the friendly and supportive staff.
My favourite experience during my time at Chestnut Court so far, has been when I joined the residents on a day trip in the minibus. I really felt like I saw a different side to the residents, watching them be so excited, having fun and enjoying the outing.