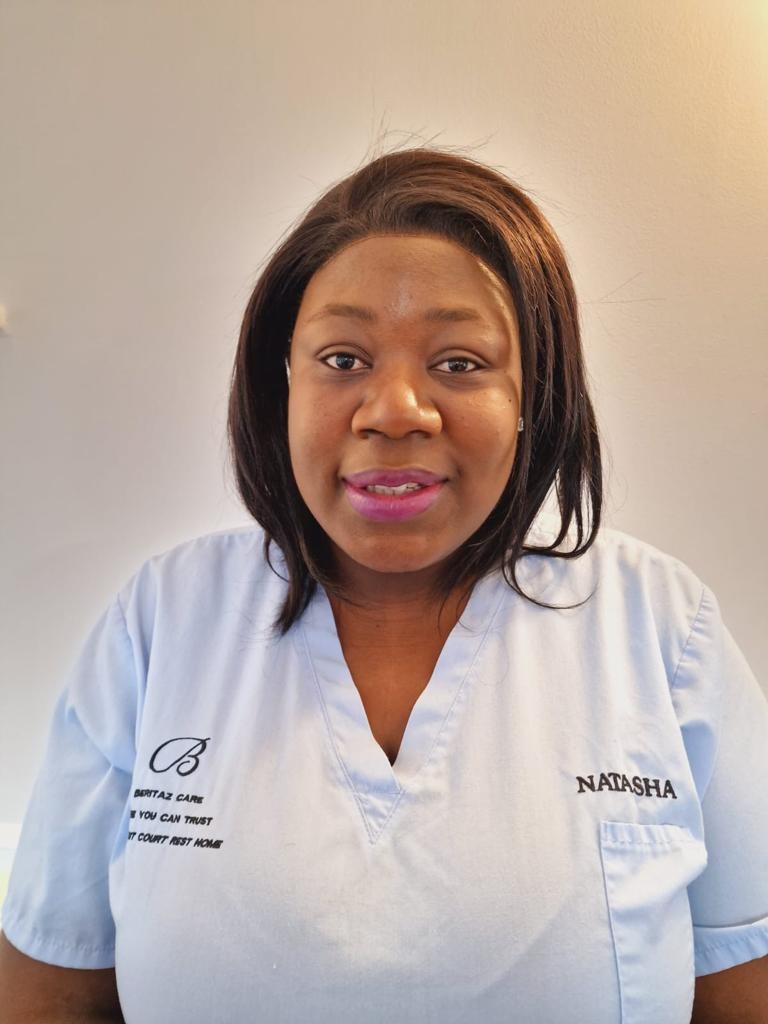 Natasha Chido Chirimumvura – Care Assistant
"I really enjoy every aspect of my job, I find the work fulfilling and enjoy learning new things every day."
Hello, my name is Natasha and I have been working as a Care Assistant at Chestnut Court Care Home since August 2022. Before joining the team here at Chestnut Court I had previous experience working in the care industry, having worked with elderly people in a nursing home and at a children's home in Zimbabwe. I have always been keen to work within the care industry as I enjoy helping people, providing them support when they can't do things for themselves and helping them to feel independent.
My role at Chestnut Court involves supporting the residents with their personal care, assisting them at mealtimes and helping them to take part in fun and stimulating activities. I get involved with preparing food for the residents and keeping the home clean and tidy. An important part of my job is to write up daily reports about the care and support provided to the residents.
I really enjoy every aspect of my job, I find the work fulfilling and enjoy learning new things every day. I am a team player, I do my part and like to help other staff do well in their jobs too. All the staff at Chestnut Court are motivated to do a good job and that boosts my morale when I come to work each day. Beritaz Care is a great company to work for and is a good equal opportunities employer.
When I first joined the team at Chestnut Court I was overwhelmed with the amount of support I received. The Home Manager, Lisa Shaylor, was very supportive before and after my arrival in the UK, she helped me to settle in after my move, helping me to find accommodation and making me feel welcome. The staff at the home gave me a proper induction and helped me get to know all the residents, the entire team was very supportive and I immediately got on really well with all the staff and residents at Chestnut Court.
I am keen to continue to develop my skills and education, to compliment my diploma in social work and Bachelor of Arts degree in development studies, I would like to complete a master's degree in mental health nursing. I am always enthusiastic to take part in training courses provided by the home and to further improve my professional skills.