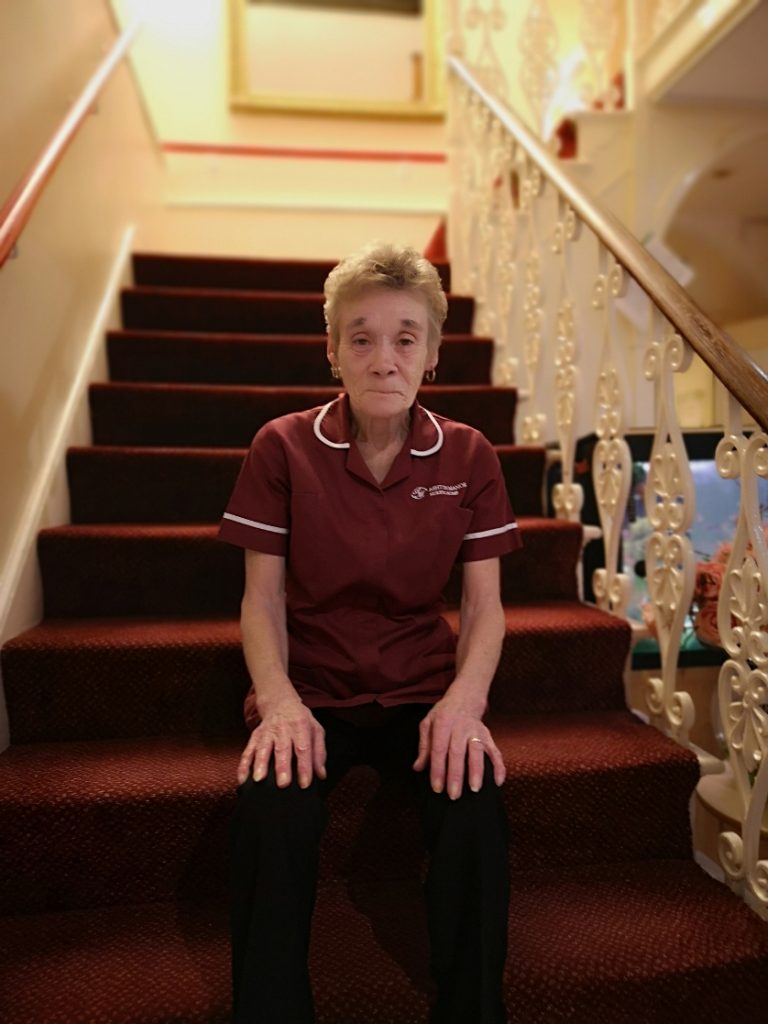 This is a staff study written by Jean Higging. (October 2019)
Hello I am Jean and I have worked at Ashton Manor Nursing Home for 14 years, you could say I am part of the furniture. I have no intentions of leaving I love it too much here to even contemplate it.
I didn't always work in care, I managed the local pub down the road, it's been that long it's not there anymore, but there is a good Chinese Restaurant in its place. I needed a change, something everyone will consider doing in their lifetime in work and you are never too old to make the change. I knew of Ashton Manor because it's just up the road from the Chinese and local to where I live. Someone I knew worked in Ashton Manor and said they were looking for staff and I thought "why not give it a go". I started off as a carer, the first 2 weeks were hard and I didn't know if I would be able to do it, but 14 years later I'm still here and still love it. I moved from working on the care side to housekeeping and was promoted to head housekeeper very soon after taking up post. I have seen many changes in my time, I have seen staff and managers come and go but in the last 4 years I have seen changes for the better. We have a stable, caring staff team and a fantastic manager in Carla. Carla is approachable, a good listener, fair and will always help you where she can.
If you are up for a challenge, want to work in a place where every day is different, receive excellent training and support, prepared to work hard and reap the rewards you will love working at Ashton Manor
The rewards are what you can get back from the residents, they become part of your family but the biggest reward is being able to make a difference and feeling proud about what you have done and achieved.
Why not give it a go? You never know you may make a career out of it and love it as much as I do!