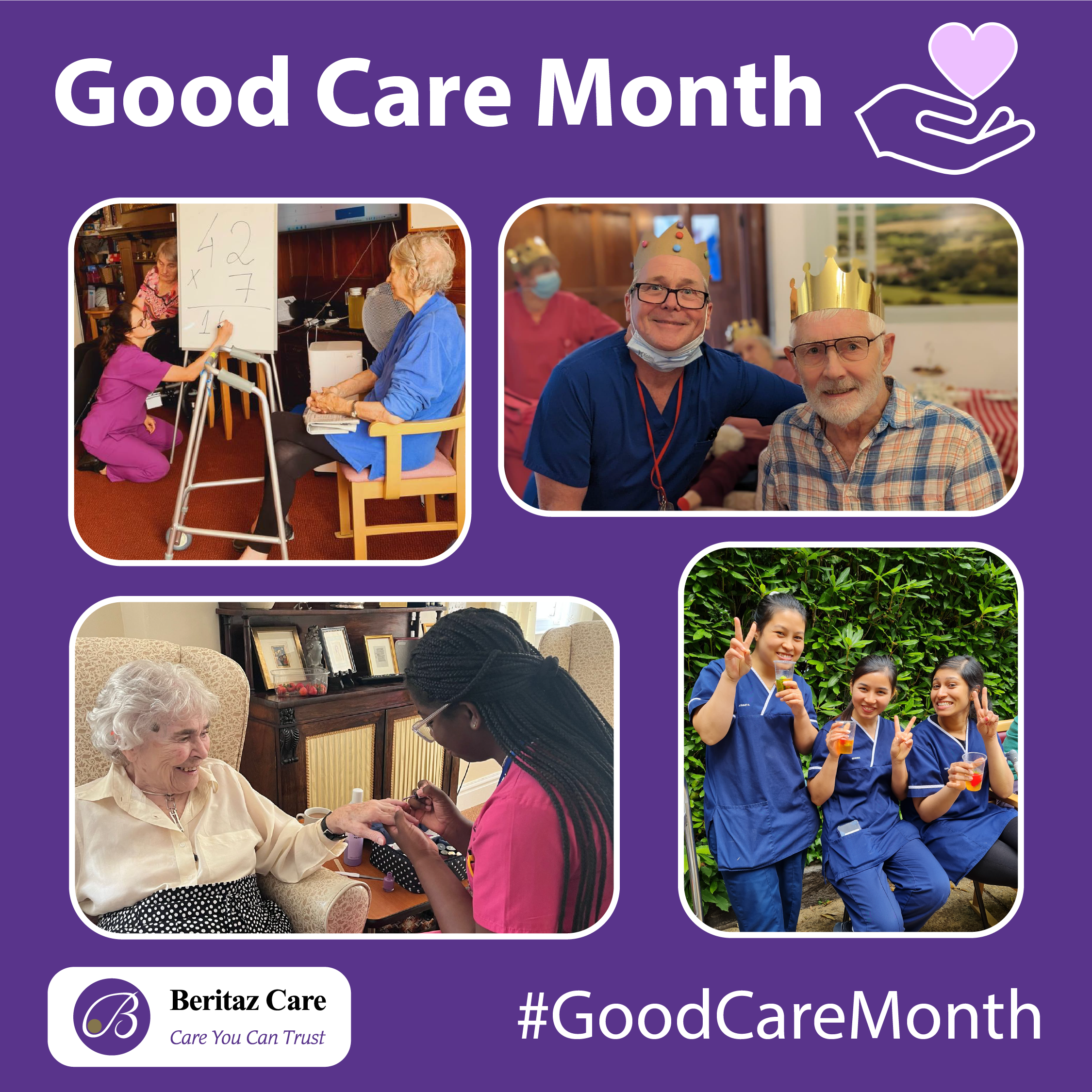 July is Good Care Month!! A fantastic opportunity to celebrate all the hardworking people who make up the UK care industry, as well as the organisations providing vital care services across the UK. From carers to cleaners, cooks to administrators, all the way up to management teams, the important work done by these people every single day is what keeps the care industry functioning.
At Beritaz Care we know it is thanks to the dedication and hard work of every one of our team members, that we are able to continue to provide exceptional care to our residents. Across our homes we follow a philosophy of person-centred care, which focusses on the needs of the individual and building a trusting relationship with each of our residents. Each of our team members are committed to following this approach and are dedicated to providing compassionate care.
There are many aspects to the care we provide to our residents, from our carers supporting their everyday needs, to the nursing staff assisting with medical requirements, of course not forgetting the kitchen staff providing nutritious meals and activities teams providing fun entertainment to bring smiles to everyone's faces.
Thanks to our skilled staff we are able to offer support to residents with a range of specialist needs, our homes are fully equipped with the necessary facilities to ensure the comfort of our residents at all times. If you want to find out more about the care services offered across our homes, please visit our website beritazcare.co.uk.
Beritaz Care would like to say a big thank you to our fantastic team of staff across our homes who continually demonstrate their commitment to providing the highest levels of care to our residents and arrive at work each day with the biggest smiles. A career in care can be incredibly rewarding and offers many opportunities for progression and skill development, get in touch with us today to find out about career opportunities within Beritaz Care.