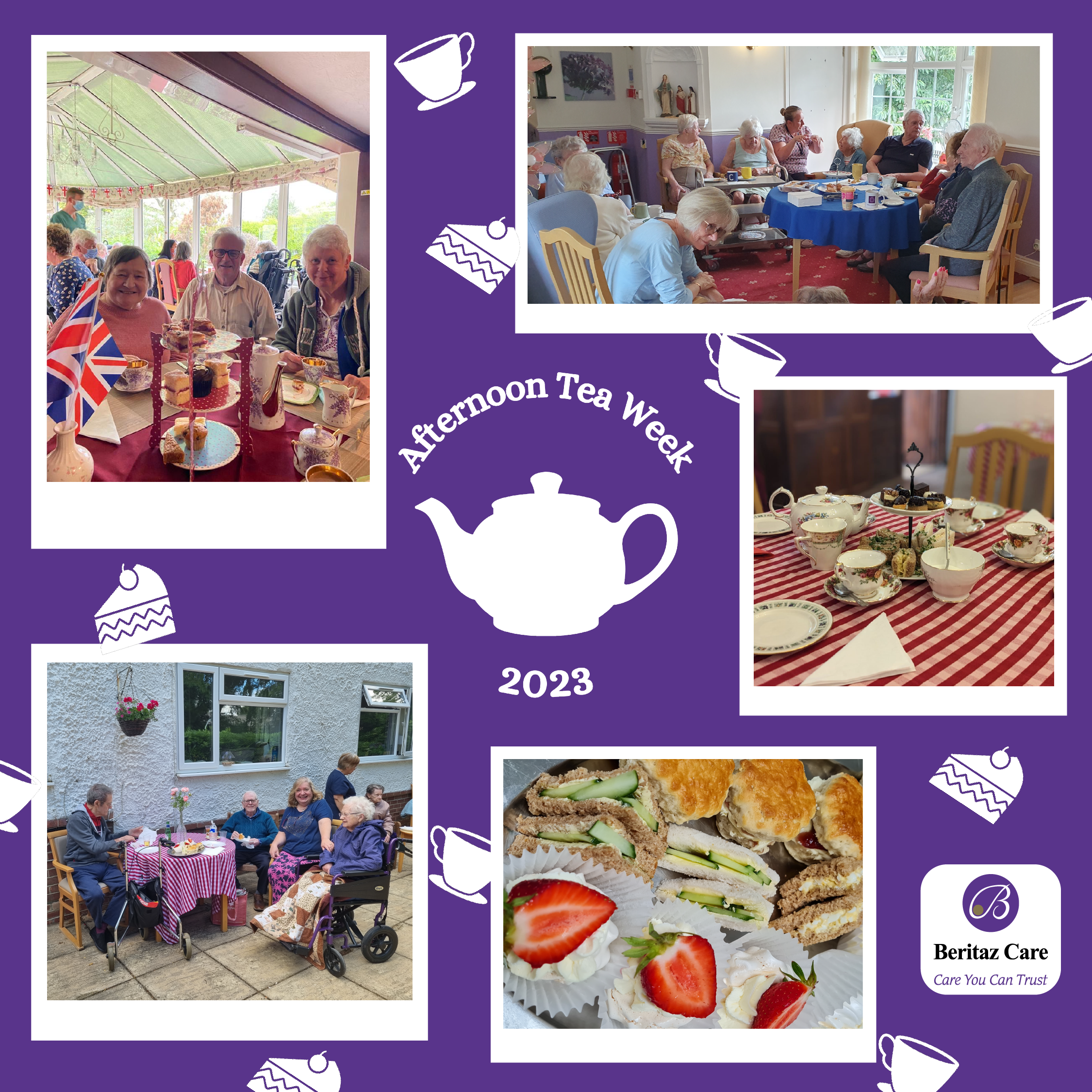 We love an afternoon tea at Beritaz Care, so we are happy to celebrate Afternoon Tea Week in the UK this week! 🫖☕🍰
Whether it's celebrating a special occasion, raising money for charity, or just a free afternoon in the diary … our residents love to enjoy the tea parties our staff put on for them in our homes. There's nothing more traditionally British that an afternoon tea and it's something that often sparks fond memories for our residents.
An afternoon tea is the perfect opportunity for our residents to come together to have a chat and socialise over a nice cup of tea or coffee. They also enjoy some delicious cakes, biscuits and other treats made by our fantastic chefs, perfect to pair with a cup of tea. Sometimes we might move our tea party into the garden to enjoy the sunny weather, or decorate the tables in our dining room to make it feel extra special.
We will often invite our residents' family and friends to join us for an afternoon tea, it's an event that everyone can enjoy and it's always wonderful seeing our residents having fun and spending quality time with their loved ones.
An afternoon tea is always a favourite activity for our residents, and we are always happy to host an event that puts a smile on their faces! 🫖🍰