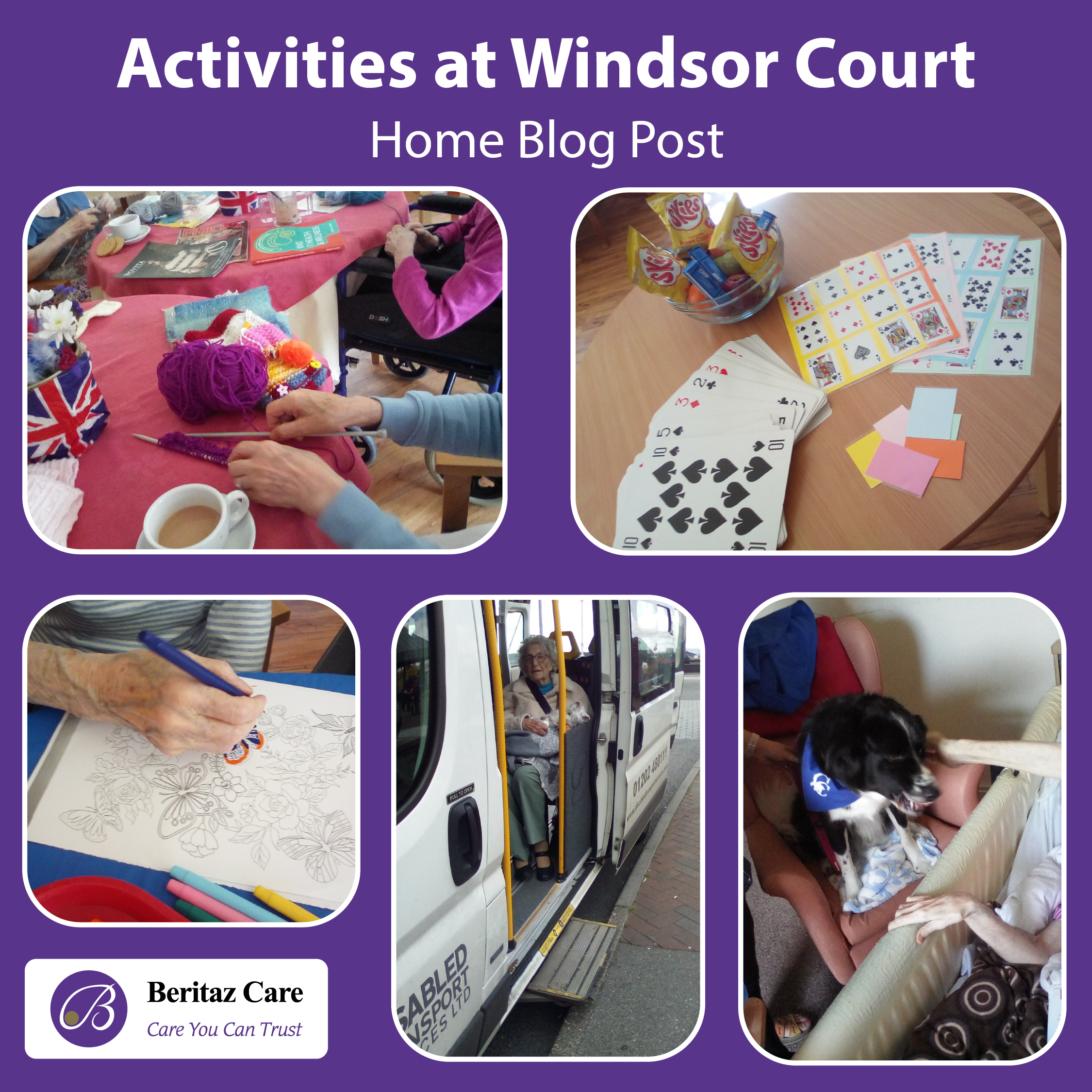 At Windsor Court we understand that our role is not just to support the physical care of our residents, but also to support their emotional wellbeing. One of the ways we ensure our residents are happy, fulfilled and enjoying life is through our varied programme of activities.
All of our residents are involved in choosing and planning the activities, we are committed to supporting diversity, equality and personal choice whether this be political, religious or any other areas of importance in their lives.
As with everything we do our activities are person centred, meaning that we focus on things the residents enjoy and works for each individual. We make sure there is plenty of variety in the activities on offer so there is something to appeal to everyone, we also like to take into account any of their previous hobbies and interests, making these activities available to them in the home wherever possible.
An important aspect of our approach is knowing and understanding our residents.  Over time our entire team develops a good knowledge of what each resident enjoys or has an interest in, and this is kept in mind when we are planning our activity themes. We also know how to make our residents (and their families) feel included and what will encourage them to really engage in the activities. We work closely with our staff teams, as they all spend different types of quality time with the people living at Windsor Court. For example, members of our domestic team spend quality one-on-one time in resident's room, and our catering staff will learn what someone's dietary likes and dislikes are.
We make great use of technology within our activities to really benefit our residents. For example, as well as using apps like Netflix or Spotify to enjoy their favourite movies or music, we like to create experiences using technology by finding concert footage of their favourite music genres for them to enjoy, or virtual tours of famous landmarks and museums throughout the world. The beauty of technology is it allows us to cater to our residents' vast array of tastes, with content relating to their favourite hobbies, informative documentaries and fun entertainment, all at our fingertips. We are in the process of receiving an interactive table at the home that residents will be able to use to play games, listen to music and practice memory skills. The interactive table will encourage conversation and socialisation, but can also be ported to an individuals' bedroom to enable individual engagement.
Our everyday activities, available to the residents whenever they want, are designed to not only provide entertainment but also mental or physical stimulation. We use board games and puzzles to focus and practice their cognitive skills, whilst encouraging a fun spirit of competitiveness. We regularly facilitate sensory games using physical touch and scents which often spark fond memories for our residents. Games that encourage residents to practice their memory skills are also very popular as well as quizzes that we theme around specific topics, which encourage residents to recall facts and share their knowledge with each other. These kinds of games are inclusive and accessible, allowing all our residents to take part in some way, our focus is on encouraging them to get involved and enjoy themselves.
Our activities tend to encourage socialisation, things our residents can do as part of a group, spending time together and chatting which is of course fantastic for their wellbeing. Many of our residents love to get involved with our team scrabble sessions, played on an over-sized board with large letters, the residents are split into teams so that they can work together to find words.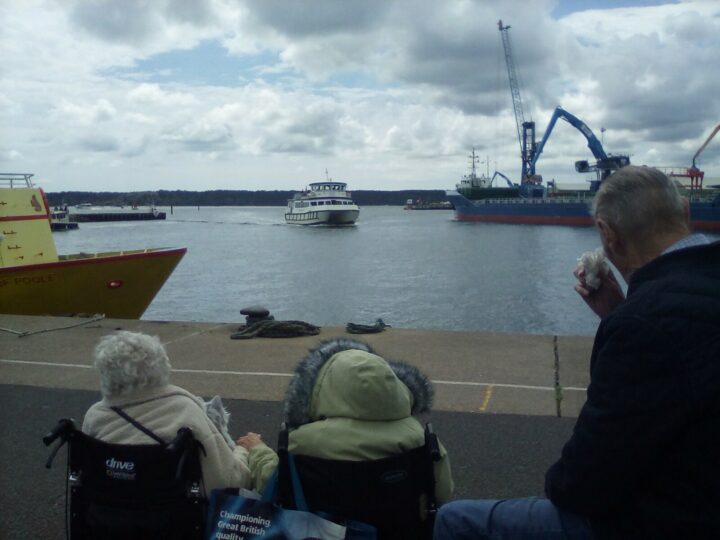 At Windsor Court we like to encourage our residents to get out and about as much as possible, whether that is taking part in an outing in the minibus, taking a walk around the local area or just spending some time in our lovely gardens, all of these activities are great for our residents' wellbeing. Our residents often enjoy trips out on the minibus to local places of interest, including local museums, garden centres and for seasonal activities. In the spring and summer months our residents spend a lot of time outside in the garden, enjoying the fresh air, feeding the birds, watching the squirrels and getting involved with gardening tasks, including growing their own vegetables.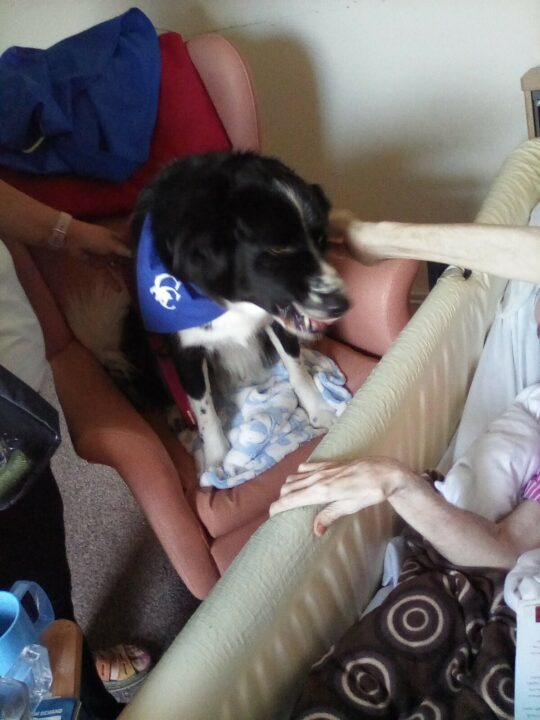 We also benefit from a fantastic support network of performers, entertainers and other organisations who help us to provide additional activities and entertainment for our residents. We welcome a variety of musical performers to the home on a regular basis who entertain our residents with a range of music styles such as classical musicians or 60s era style singing. All of these performances are very interactive and engaging for our residents, they love to join in with singing and dancing along to the music. We work with a fantastic pet therapy organisation called Caring Canines, who visit the home with their therapy dogs to spend time and interact with the residents. Many of our residents previously had their own pets and are animal lovers, so these visits boost their moods and are fantastic for their wellbeing.
We are fortunate to have a good relationship with a local church who visit the home monthly to sing hymns, read sermons and generally spend time chatting to the residents. For residents that are able to, we will support them visiting their own churches or places of worship. We encourage an atmosphere of respect and diversity at the home, often putting on celebrations for various religious festivals. Residents at Windsor Court are able to have as much or as little involvement in any religious activity as they wish, we respect everyone's individual wishes. Our staff will always do their best to facilitate and support our residents in practicing their individual faiths.
As well as providing activities that are mentally stimulating, at Windsor Court we offer opportunities for our residents to take part in more physical activities. Exercise sessions are run by G Fitness, which are specifically tailored to our residents' abilities and are accessible for everyone that wants to join in. We also put on many of our own gentle physical activities, with ball games, target practice, hoopla, tennis and lawn bowls tournaments, all aimed at encouraging our residents to have fun and get active. Tai chi sessions are popular with many of the residents and are fantastic for both physical movement and mental wellbeing. We create a calm, relaxing atmosphere for these sessions, encouraging residents of all abilities to get involved, focussing on gentle movements and breathing exercises. This will often be followed by quiz, so the residents get to exercise their bodies and minds in one session, this is always something our residents look forward to.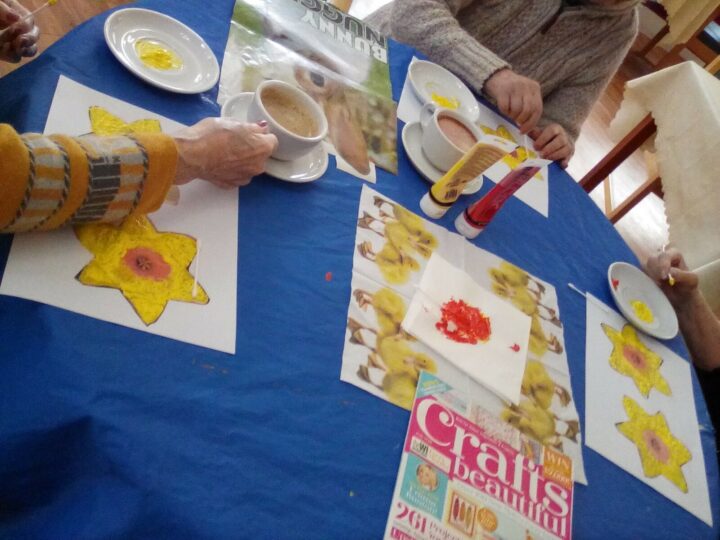 Many of our activities are focused around specific themes, which helps to give our residents a good amount of variety in the activities they do, learning about and discovering different topics within these themed weeks. These themes are often based around events, seasons or just topics of interest, for example our residents have previously taken part in beach week, autumn week and art week, where they made their own artwork, discussed the history of art and shared some of their favourite artists and pieces of artwork. These theme weeks will often heavily influence our arts & crafts sessions, we encourage the residents to take inspiration from the theme or season to inspire their craft projects.
Arts & crafts encourages the residents to express their creativity and promotes relaxation, allowing them to focus on what they are creating and not think about other concerns. It is not just about the artistic activity but the experience, we play relaxing music and encourage the residents to simply enjoy the process. We offer a variety of arts & crafts activities depending on our residents' preferences, including therapeutic colouring, collages, painting, crafting out of everyday items and even flower arranging.
The regular schedule of activities at Windsor Court includes a range of clubs to cater to the varied interests of our residents. Book club is very popular with the majority of our residents, they enjoy discussing and sharing their favourite books, as well as discovering new ones. Each month the residents will choose a named author from different genres, and we will look at the author's life history and the books they have written, this can be anything from Charles Dickens to JK Rowling or End Blyton. The residents make use of the in-house library at the home as a comfortable place to sit and read, with access to a variety of books, magazines and newspapers. We are regularly lent books by the local library in Charminster for our residents to read so there are plenty of options available, residents will also request and borrow specific books from Charminster library that they wish to read.
Poetry club is also very popular, with many of our residents being very interested in poems and keen to share their favourite verse with each other. Poetry plays a big part in life at the home and is popular with many of the residents, including our resident poet Derek who continues to write his own poems which he is happy to share with the other residents in the poetry club. In our comedy club, residents will share their favourite comedians and watch comedy sketches from some of their favourite shows. The residents at Windsor Court have a fantastic sense of humour and love to explore different kinds of comedy from different eras, some of their favourites include Charlie Chaplin,  Laurel and Hardy, Tony Hancock and Only Fools & Horses.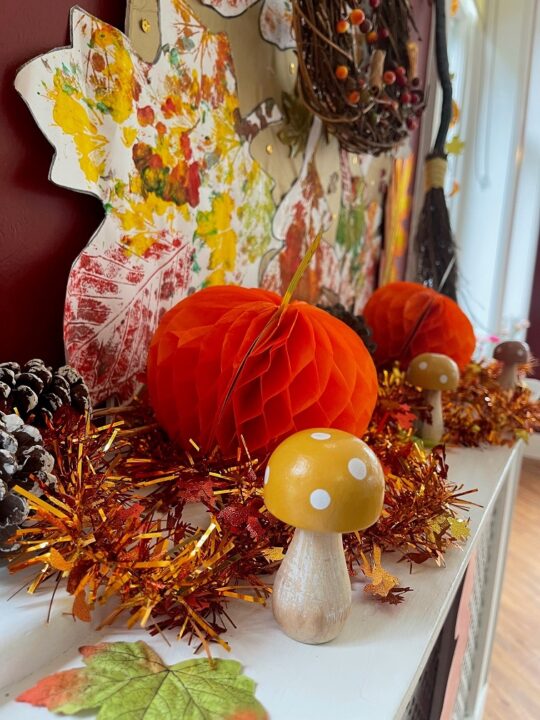 Special occasions and celebrations are marked at the home with specific activities put on for our residents. We try to ensure we are always commemorating specific events that are important to our residents, from celebrations for birthdays, anniversaries and Christmas, to activities to honour occasions like Remembrance Day or various religious holidays. We also hold fun seasonal celebrations with themed activities around Easter, Halloween or Valentine's Day. We also hold our own celebrations where we invite our residents' friends and family to Windsor Court to join us, such as for our summer party held in our gardens and various other events throughout the year.
To help our residents stay informed on all the planned goings on at the home we share with them a weekly timetable of activities. This helps them to understand what is happening each week and decide which activities they would like to get involved with. It also tells them where the activity will be taking place, as different activities are held in different rooms within the home, encouraging the residents to walk around a bit and enjoy different surroundings.
Our residents also have significant input into the activities programme at the home, in our monthly residents' meetings we discuss the recent activities that have taken place, what they enjoyed and any suggestions they have for future activities and events. All input and feedback is taken on board as we want to make sure we are catering to everyone's individual taste and ensure all residents' opinions are heard.