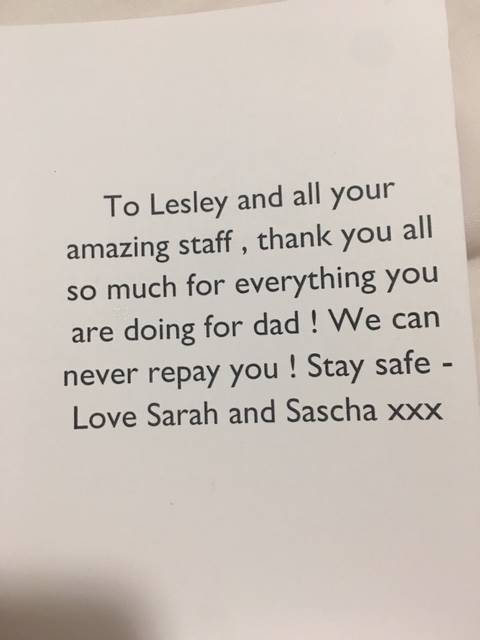 Windsor Court Rainbows update May 2020
With our residents all tucked away safely for what's been nearly 8 weeks now, they are not able to join in the community 'clap for carers' every Thursday and they have not had any contact with the outside community other than our wonderful care team hear at Windsor Court.
The residents wanted to do something to say thank you to their care team, as well as honor all of the other carers and NHS staff in their community and afar during the Corona crisis.  A couple of very happy hours were spent painting rainbows that were stuck in the windows of Windsor.  The rainbow has become a symbol of support for people wanting to show solidarity with NHS workers and carers on the front line.
"We have received these beautiful flowers at Windsor Court from the family of Sarah Young & her sister Sascha. Thank you so much for making us happy!"