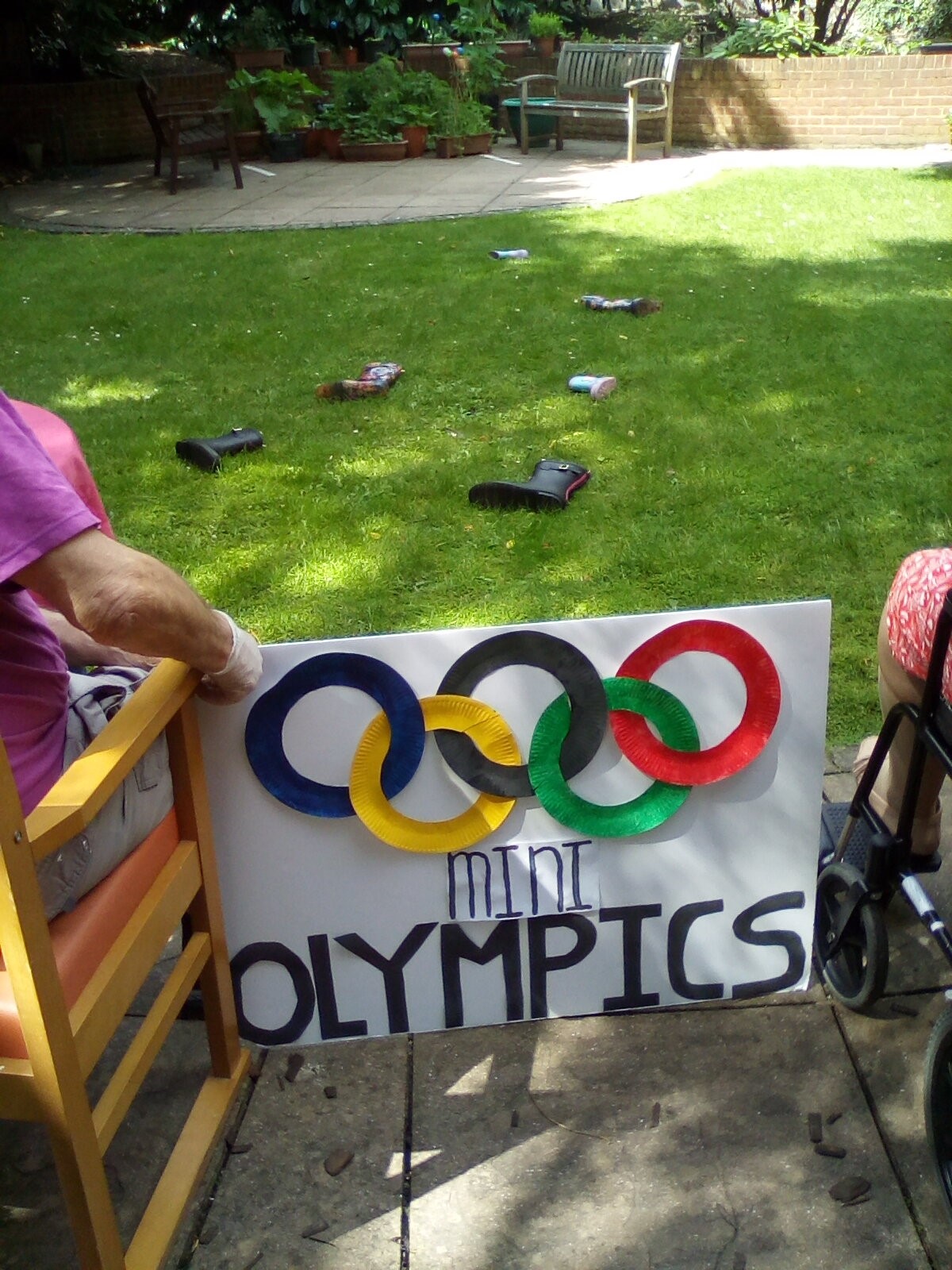 The Last three events in Windsor Court Mini Olympics.
Tossing the Welly Boot was great fun. Residents also now getting competitive. Distance measured carefully. The tricky game of hook a duck. Again lots of fun. An eventful game of Balloon tennis including a few back handers. Several residents use to play tennis
As the Mini Olympics draws to a close here at Windsor Court the Residents have had so much fun taking part in the events, there has been some very good competition Medals presentation to follow shortly.