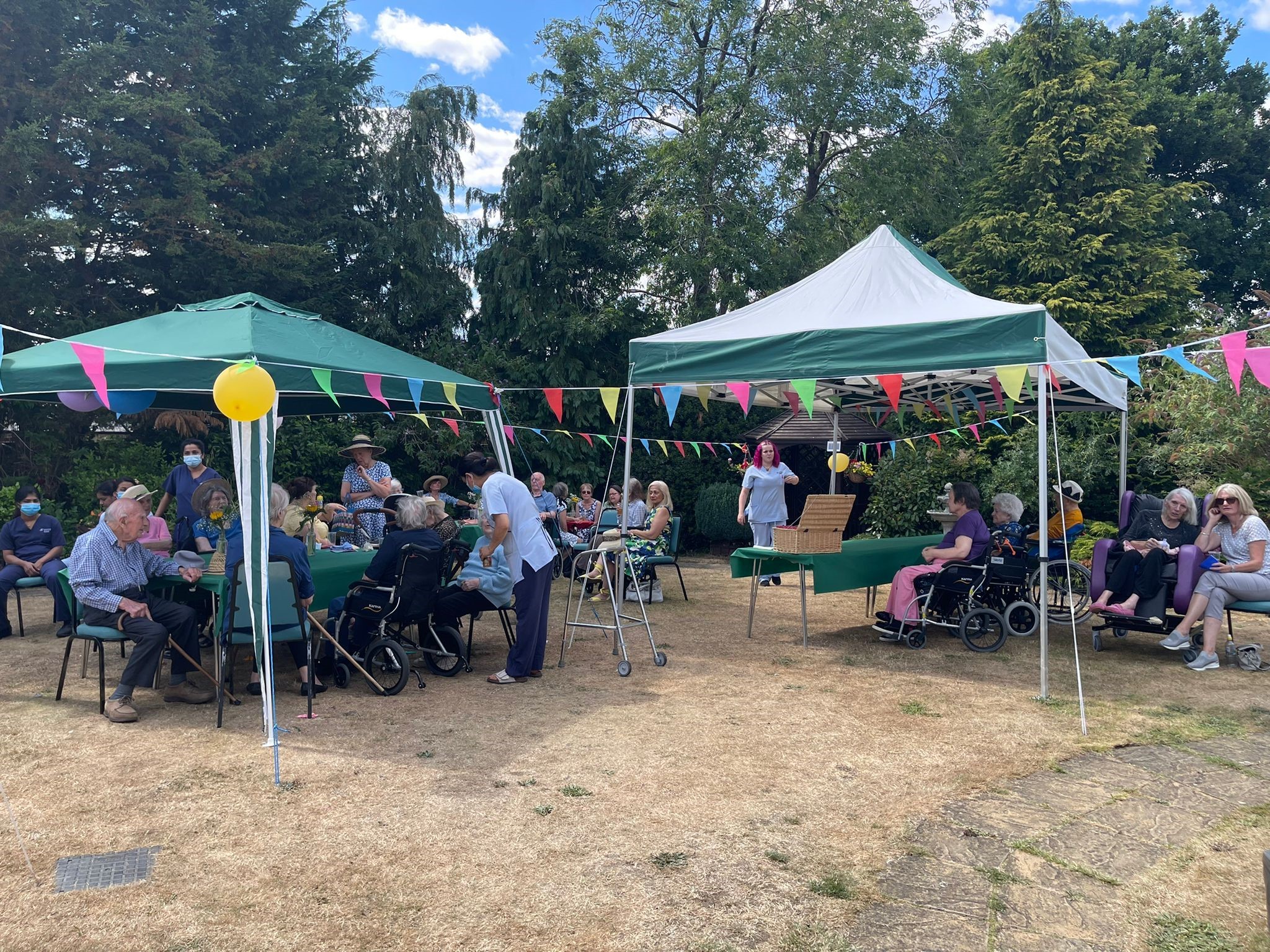 The Ashton Manor summer BBQ party was a great success and both our residents and guests had a wonderful time.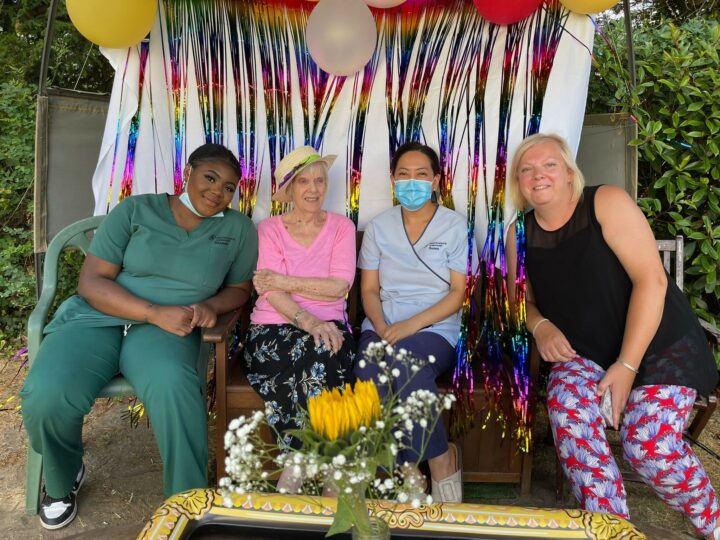 After nearly two and a half years it was lovely to finally be able to organise an event where families and friends were also able to attend.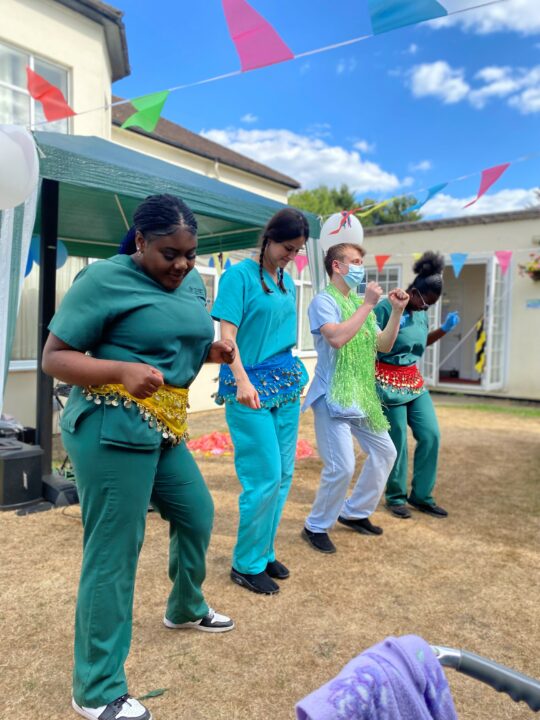 It was a perfect day with beautiful weather, lots of laughter and the lovely company of you all. We could not ask for more!
We wanted to make this a fun and memorable day for our residents and their loved ones, we invited the wonderful Jenny Sinclair (carehomesinging.com) to entertain us all with her fantastic singing.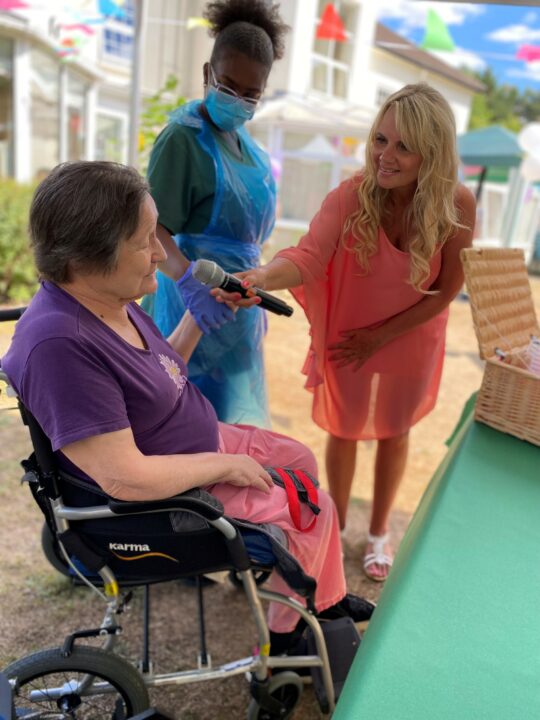 The residents, staff and guests all joined in, singing along and having a dance to some great music, 'YMCA' and 'Sweet Caroline' were particular favourites!
One of our residents Penny even treated us to a lovely rendition of 'Tipperary', she was amazing!
Our staff had a great time getting involved with the musical entertainment and showing off their dancing skills!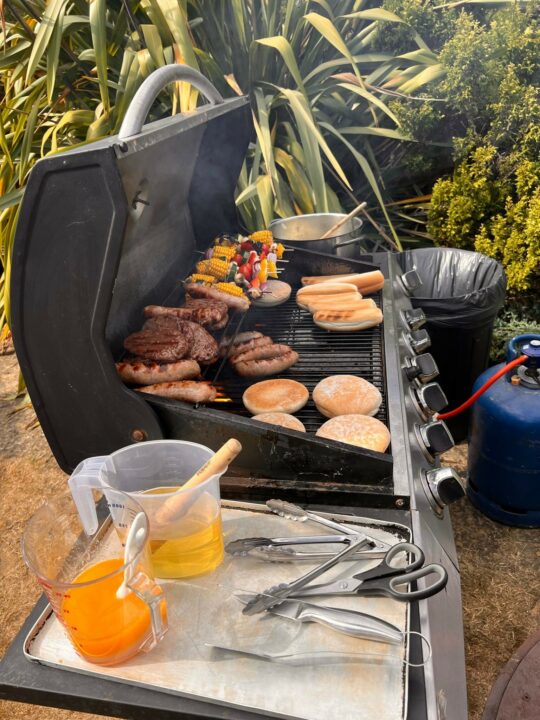 We enjoyed some lovely food and drinks at the party, as well as the yummy BBQ food we also had some delicious cakes and sweet treats. We served Pimms cocktails as well as non-alcoholic refreshments, there was something for everyone and the food and drink was enjoyed by all.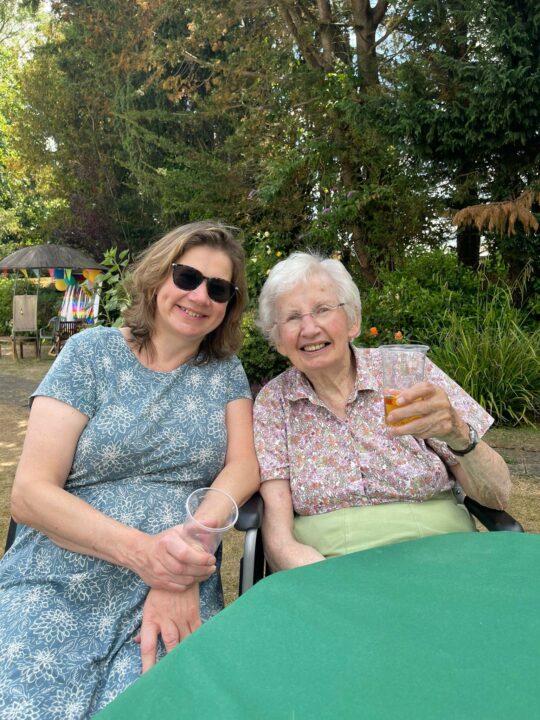 Special thanks go to Charlie, Dan and the activity team for organising this event. Our thanks to Marc and Kristof for the delicious food and treats.
And many thanks to our residents, staff, families, and friends for supporting this event!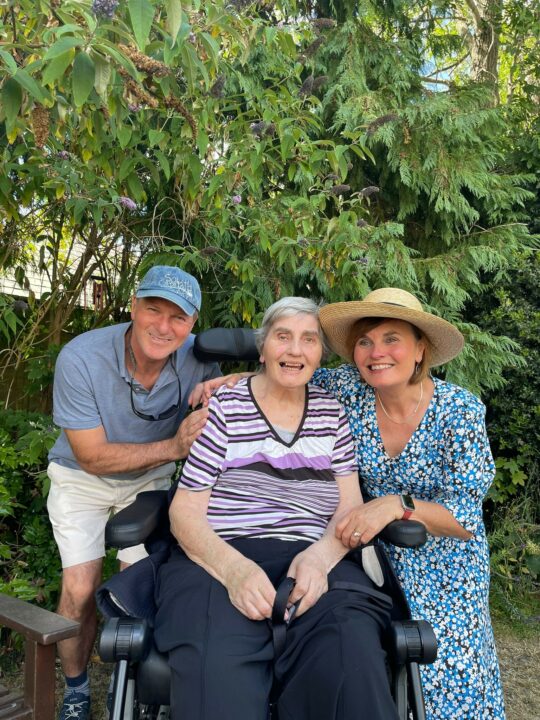 It was a day full of fun and lots of laughter, one of the family members who attended said, "It was a great afternoon and so nice to see my Mum having some fun. Thank you again to all the staff who put so much effort into everything to make it a very enjoyable party."
It was so lovely to see our residents enjoying themselves, one said about the event "The summer party was exceptionally well organised and we enjoyed it."
It was truly wonderful to have everyone all together having fun.
Thank you to everyone who came along for making this such a great event!