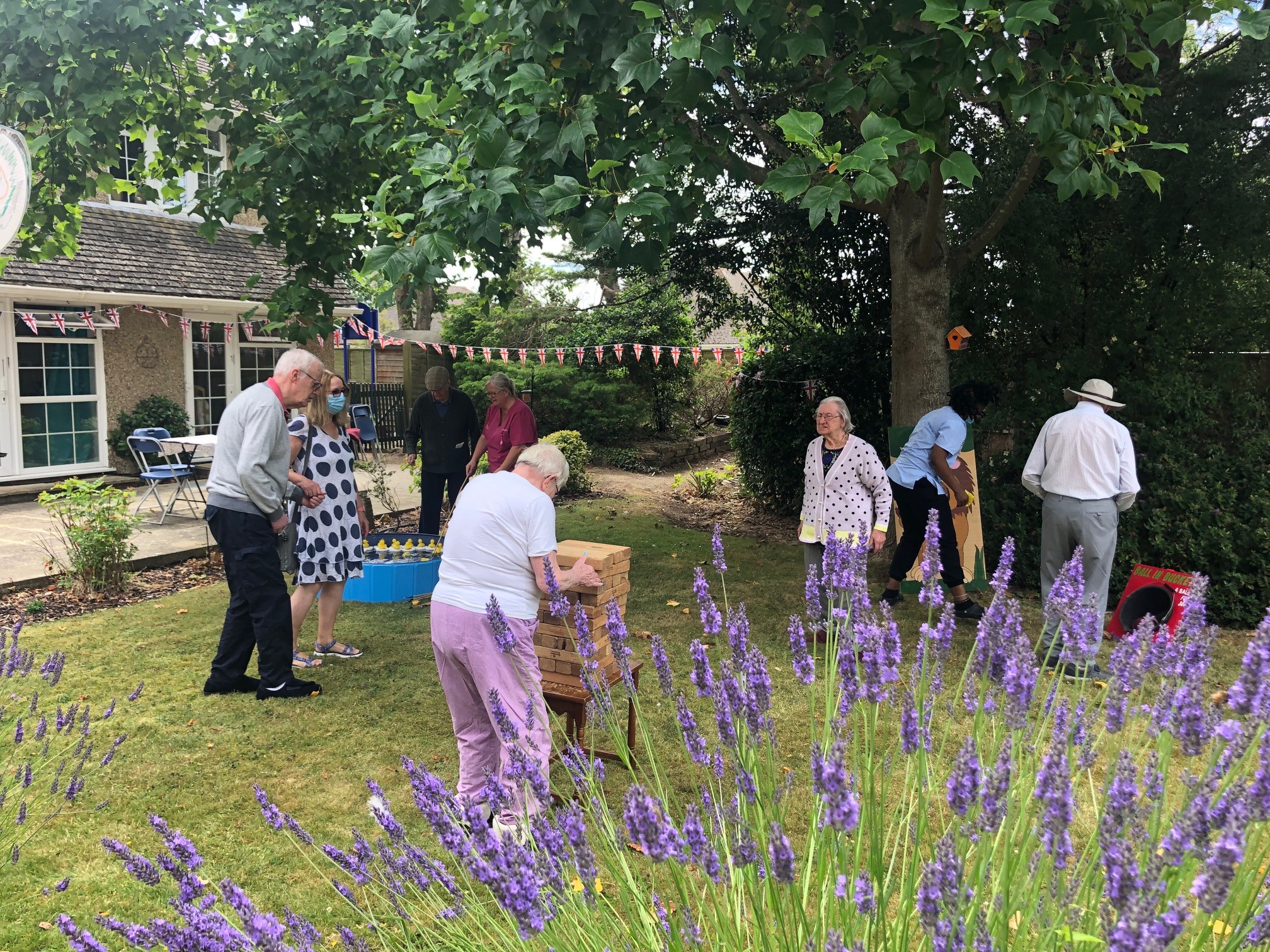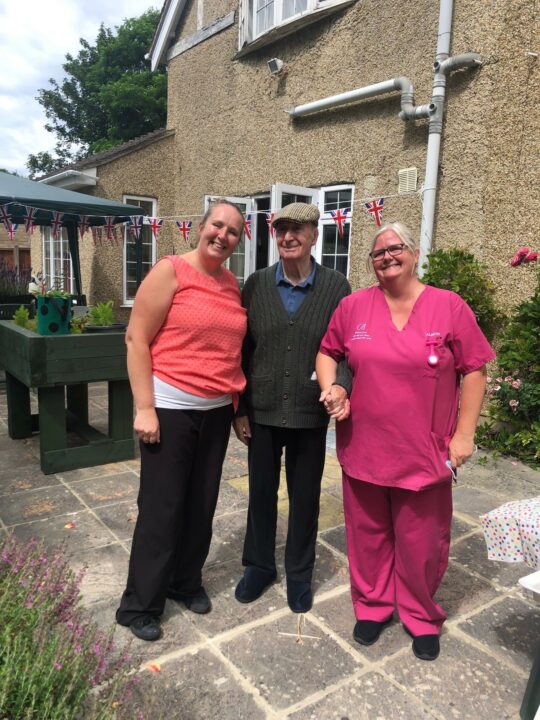 We had a wonderful time at our Chestnut Court Summer Fete. Thank you to everyone who came along, it was lovely to have everyone together having fun. Our residents and staff really enjoyed themselves and it was fantastic to have friends and family join us for the event as well.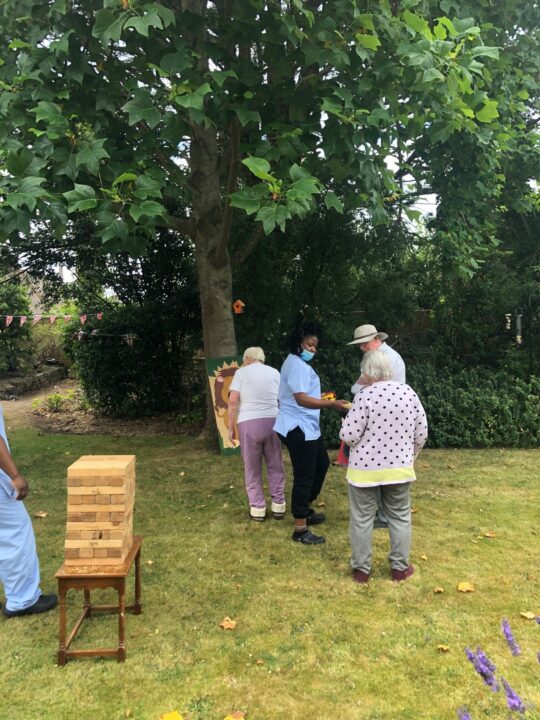 The home looked so lovely, decorated inside and out for the event. Our beautiful gardens provided the perfect backdrop for the day, with all the pretty flowers out in full bloom.
The Chestnut Court Summer Fete was full of fun and games, our residents and guests had a great time playing hook-a-duck, giant Jenga and skittles in the garden.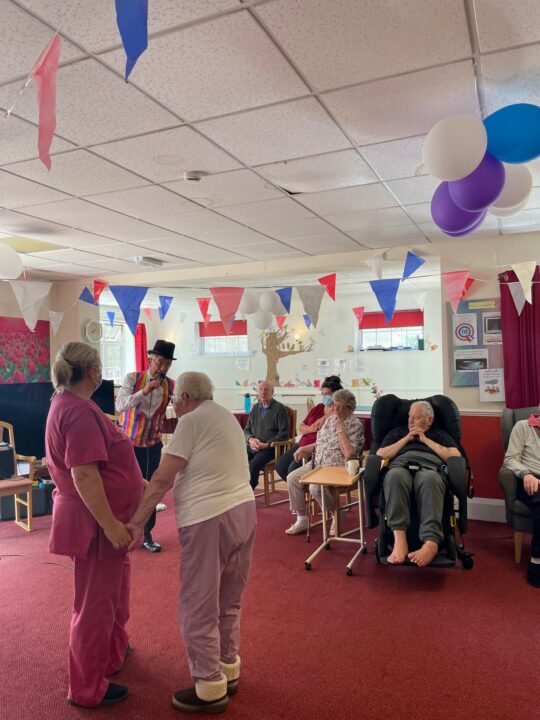 We were also treated to some fantastic musical entertainment courtesy of Tony (Tony Sings for You) who performed some of our residents' favourite tunes. Our residents had a great time listening to the musical entertainment and joined in having a dance and a sing-along!
We also held a raffle with some great prizes to be won, all in aid of the Alzheimer's Society, a cause very close to our hearts. We were so appreciative of the support from the local community, with many organisations donating prizes!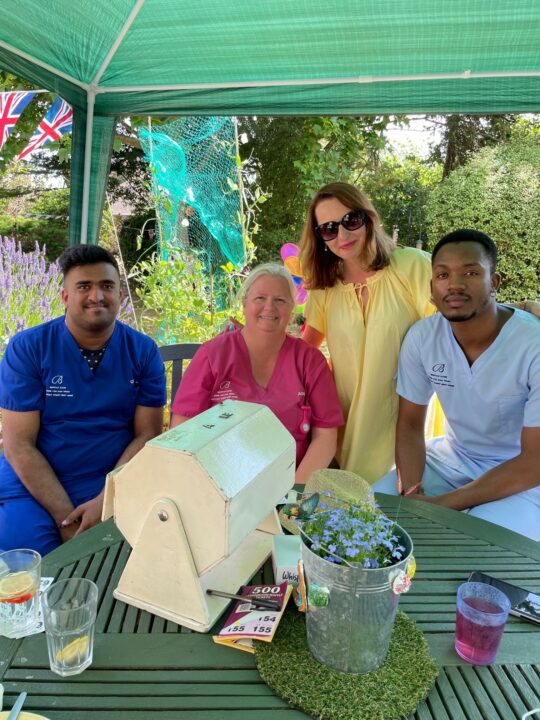 Morrisons donated games for the raffle, Tesco donated gifts and the fruit stall at New Milton market donated a basket of fruit. Flower Vogue (a local florist) donated a lovely plant and our wonderful hairdresser donated a free hair cut or blow dry. We also had many gifts donated by family and friends.
A big thank you from all of us at Chestnut Court to everyone that donated. The raffle was a big success and all the winners were very happy with their prizes!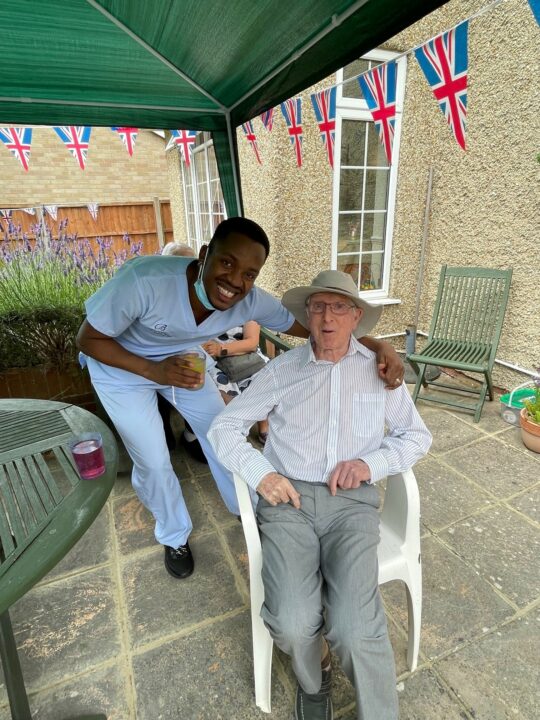 Our residents, staff and guests at the party were all also treated to some lovely food and drink. Everyone enjoyed the tasty hot dogs and burgers, and there was some Pimm's cocktails as a treat for anyone that wanted.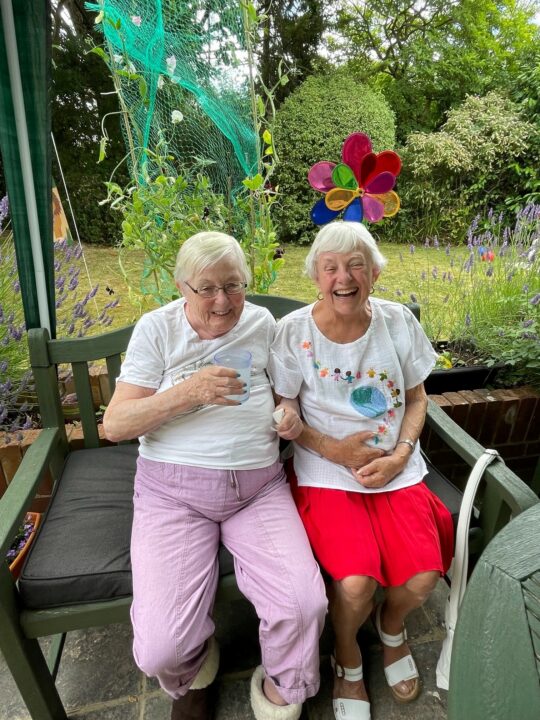 Seeing our residents having so much fun was really wonderful, and it was so nice to be able to welcome family and friends to join in the fun. The feedback from everyone who attended was very positive, many said it felt great to spend a special time with their loved one.
Residents thanked the staff for a wonderful day and really appreciated the effort that went into the day and the planning.
Thank you to everyone that came along and to all our staff who worked so hard to make it such an enjoyable event.