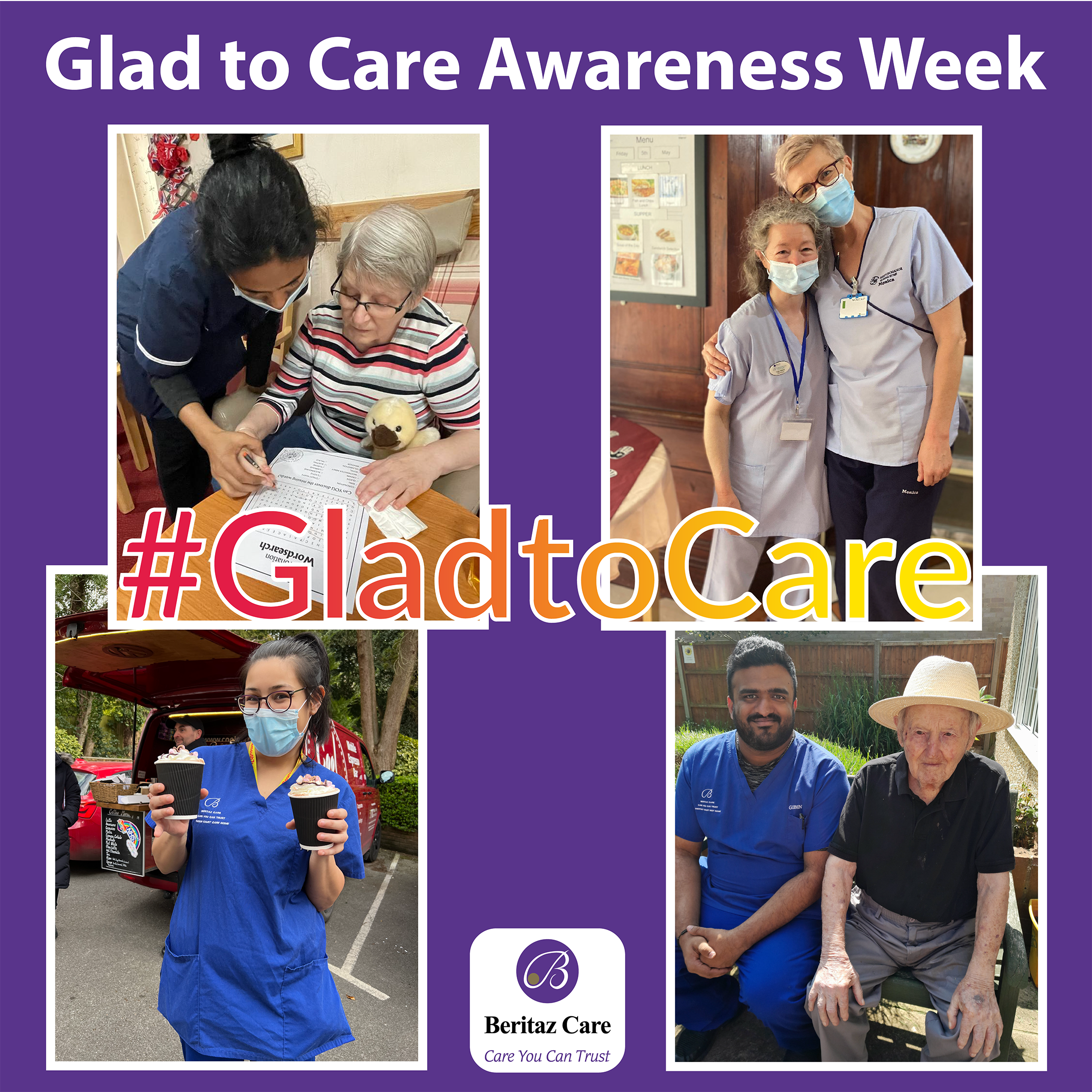 This week is Glad to Care Awareness Week, celebrating the hard work and resilience of the wonderful people working within the care industry, particularly during what has been an exceptionally difficult few years.
At Beritaz Care we are extremely passionate about this campaign and ensuring we show our appreciation to the fantastic staff who work in our homes. Each day they show their dedication to providing high-quality care to our residents, as well as providing support to their loved ones. It's not only those working as carers, but also our domestic, activities, kitchen and administrative staff, who work extremely hard to ensure everything runs smoothly and all residents have a comfortable environment to live in.
This year's Glad to Care event is focussed on wellbeing, making sure that those who are working in the care industry are encouraged and given the opportunity to prioritise their own wellbeing. These jobs can be physically and emotionally draining, so time to relax and recharge is extremely important.
We are very grateful at Beritaz Care to have a team of staff who are all #GladToCare and go the extra mile each day to put a smile on our residents' faces.