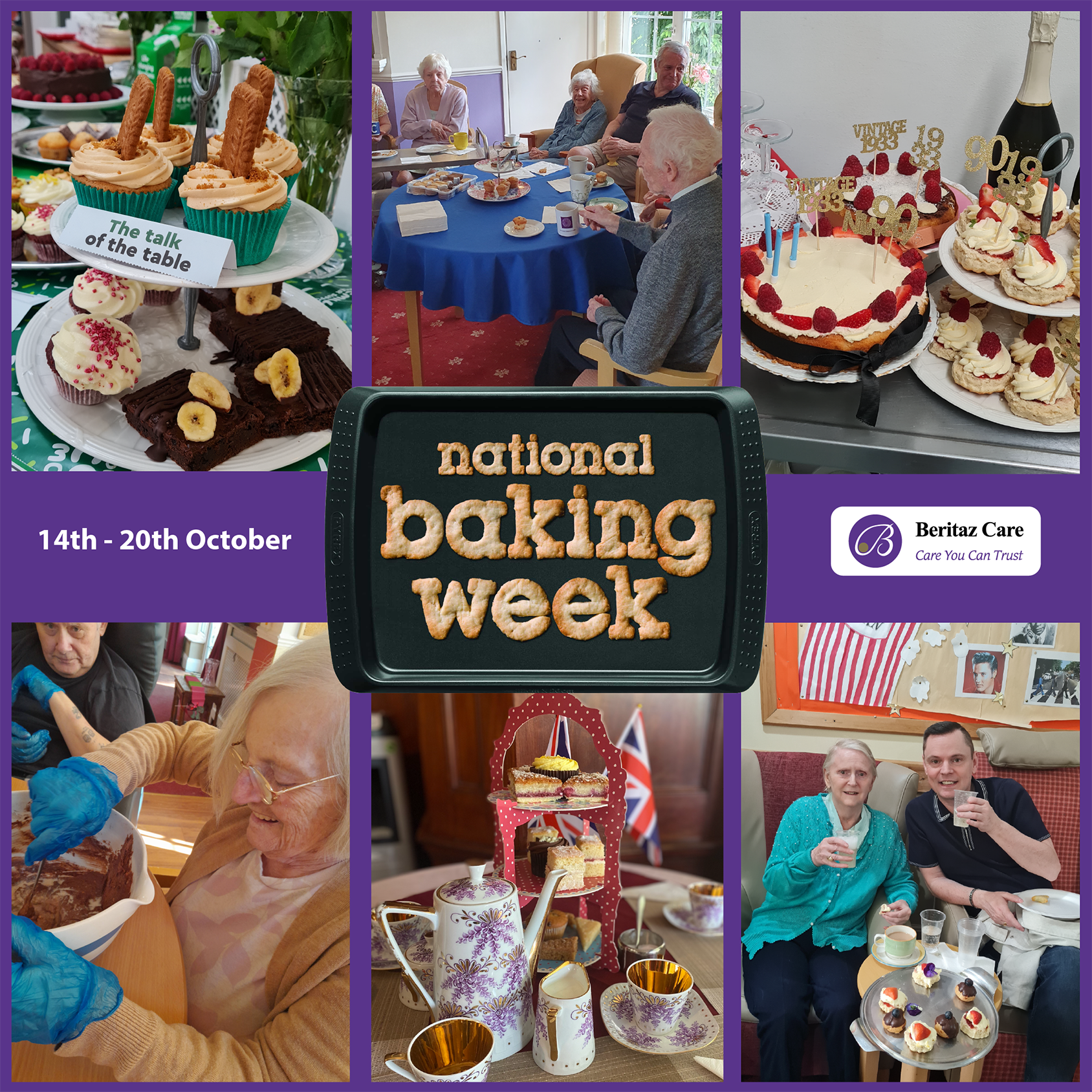 This week is National Baking Week in the UK, the perfect excuse to get your apron on and enjoy a slice of cake …not that we need an excuse! 🍰🥄👩🏻‍🍳
There are so many benefits to getting involved in baking as a pastime and it is something that plays a big part in life at Beritaz Care. Our fantastic kitchen teams in our homes are regularly baking delicious treats for our residents to enjoy. They produce some wonderful cakes, biscuits and scones when we host an afternoon tea for the residents, or invite friends and family to join us at the homes for a celebration. Having these lovely homemade treats brings a lot of joy to our residents and makes an afternoon cup of tea feel extra special. On their birthdays our residents always enjoy a wonderful birthday cake that they can share with friends, family and the other residents, which helps them to celebrate the occasion in a special way.
Not only are there the wonderful treats our chefs create, but also at times some special bakes made by the residents themselves. Baking can be a really enjoyable way for our residents to get creative while encouraging them to practice their coordination skills. The residents are able to carry out much of the preparation independently which gives them a sense of fulfilment and will often bring up memories of baking cakes and other treats at special times during their lives. Getting involved in mixing the ingredients, rolling out biscuit dough or decorating their own cakes is a lot of fun for our residents, but their favourite part is usually tasting their creations at the end.
Baking is a wonderful pastime that encourages creativity, can help us to relax and provides a sense of accomplishment. Whether you are involved in the baking or just the tasting, it's something we can all enjoy. Join the Beritaz Care family in enjoying a slice of cake to celebrate National Baking Week.