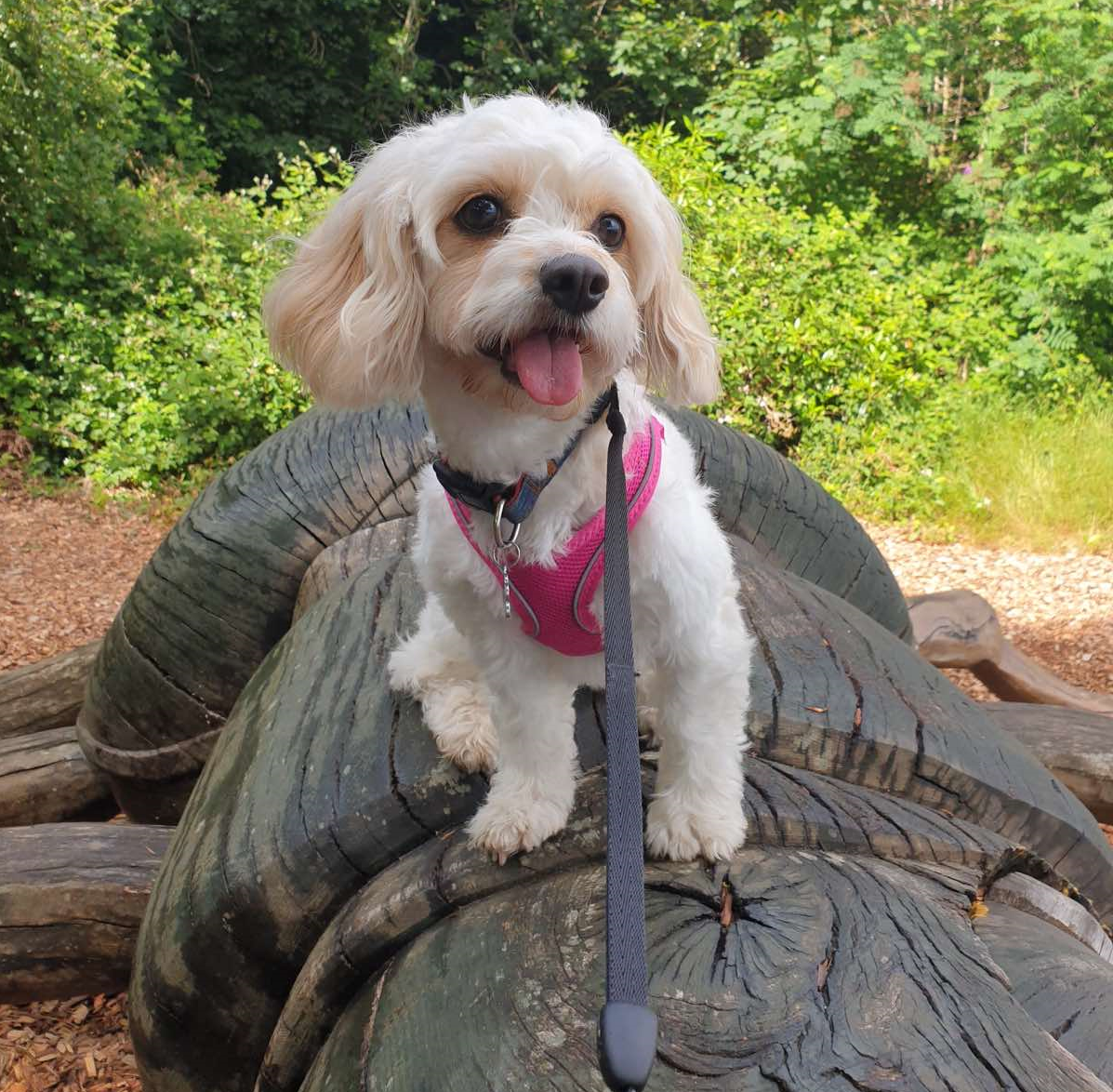 At Springkell House our staff are always going above and beyond for our residents. The staff and residents build close bonds and really get to know each other during their time at the home, it is clear to see how much our staff genuinely care about the residents.
When one of our residents John, came to Springkell House he unfortunately had to leave his beloved dog Bonnie behind, as he could no longer care for her. John's son was able to look after Bonnie at that time and would often bring her to the home for visits, so John was still able to see her.
Unfortunately, John's son was unable to care for Bonnie long term and was looking for a new home for Bonnie. We were concerned how this news would impact John and how sad he would be to say goodbye to Bonnie, but thankfully our wonderful Home Administrator, Danka, and her family came to the rescue;
"I heard that John's son was looking for a new home for Bonnie. I had met Bonnie a couple of times when she came to visit Springkell House and she had stolen my heart, so I spoke with John's son about rehoming her.
Bonnie came to meet my family and stayed with us for a for a few weekends to see if it would be a good fit for her and us. Happily, we were able to complete all the paperwork and give Bonnie her forever home"
We gave John some time to process the news that Bonnie had a new home and family, which understandably was not easy for him at first.
This ended up being the perfect solution for everyone involved, Bonnie now regularly visits Springkell House with Danka to see her first dad, who is always so happy to see her. As well as spending time with John, Bonnie also enjoys saying hello to the other residents at the home. She is a ray of sunshine who brings a lot of happiness to everyone at the home.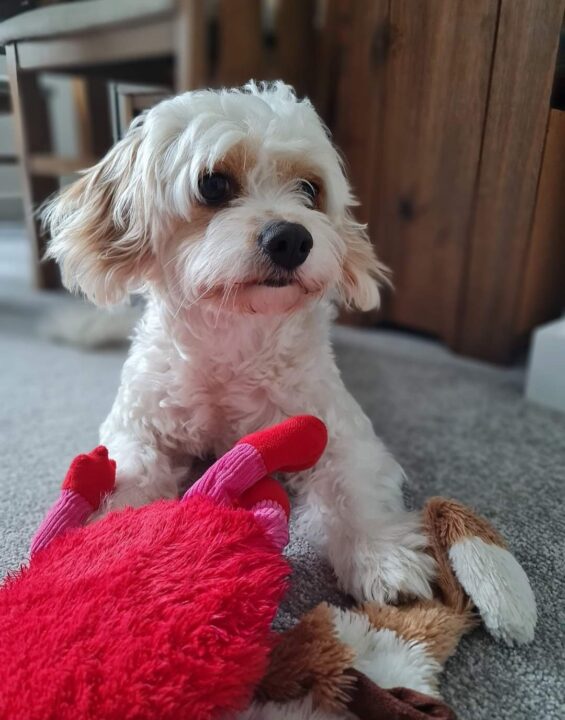 "Bonnie is the gorgeous baby of our family, she likes long walks outside in nature, she loves taking road trips with our family or just enjoying a cuddle on the sofa. Her favourite meal is pancakes and bananas."