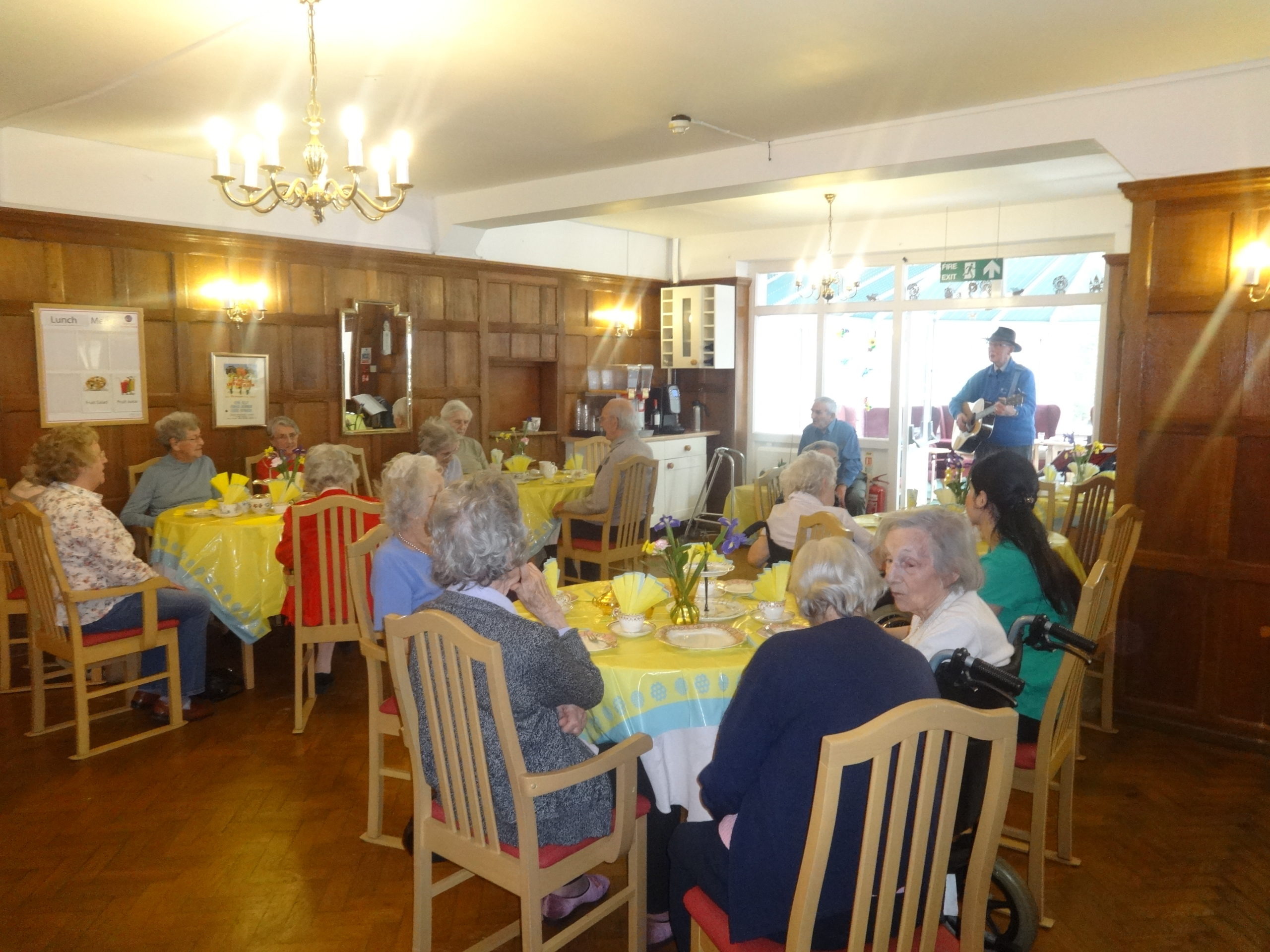 Robertson Nursing Home hosted a Spring Flower Party to celebrate the turning of the season.
Our residents and guests alike were treated to an abundance of fantastic musical entertainment, with new acts joining us as well as some regular resident favourites!
All the residents could be seen clapping along to their favourite songs and appreciating the joyful atmosphere, created by the entertainment and the bright spring colours used in the beautiful decorations.
The spring flowers, along with everyone being dressed in their favourite bright clothes, really set the scene for the day and we are hoping that this springe sets up for a fantastic summer!