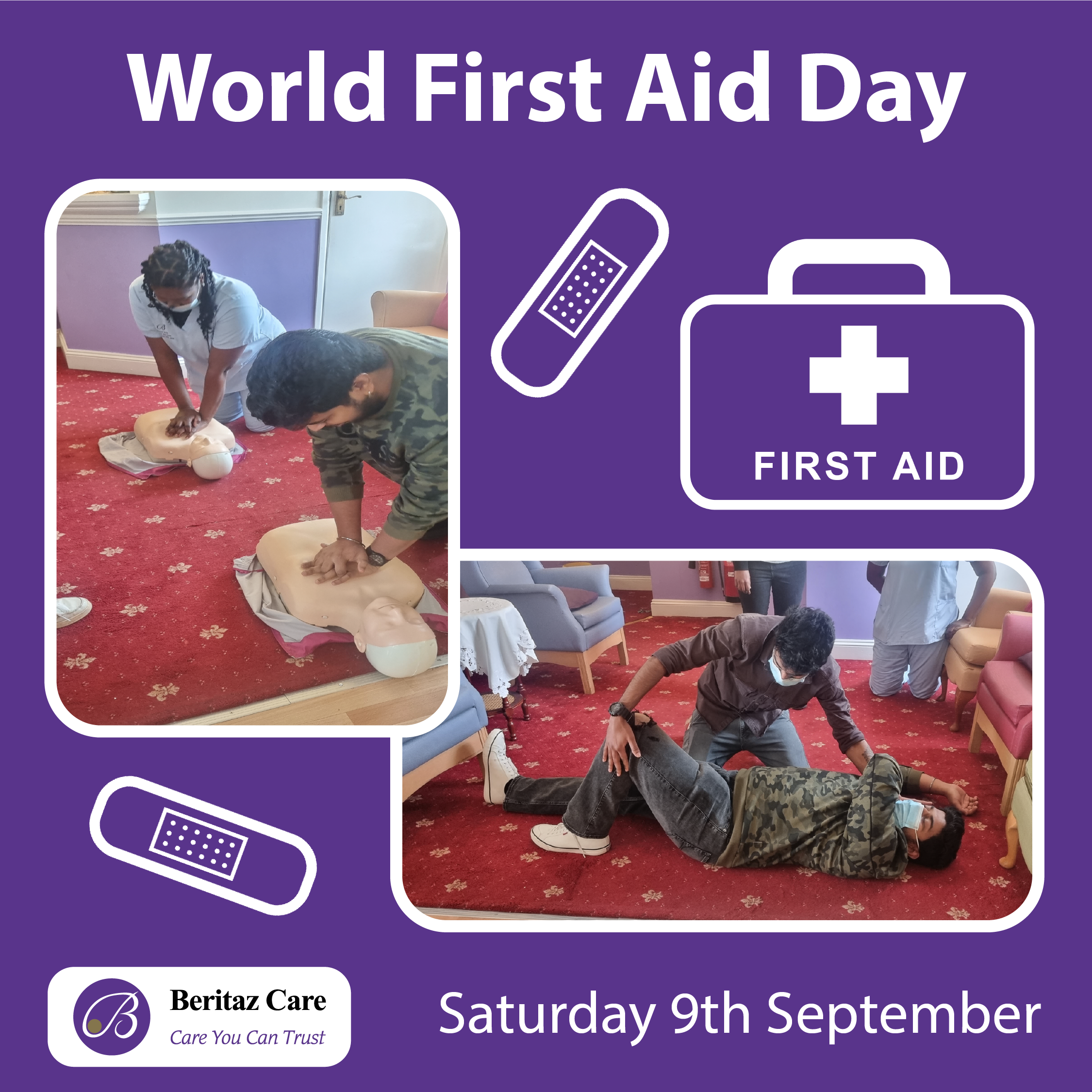 Today is World First Aid Day! Every year organisations across the world take this opportunity to raise awareness about the importance of first aid and its ability to save lives.
Are you up to date on your first aid skills? First Aid training is incredibly important, particularly for the staff at our homes. In order to be able to provide proper care for our residents, whilst ensuring their safety and wellbeing at all times, we make sure our care staff are fully up to date on their first aid training.
We hold regular first aid training sessions within our homes, run by fantastic training providers, where our staff are able to gain practical knowledge on first aid skills and keep up to date on current best practices. Even for our long-term staff members, a refresh on their knowledge every so often is incredibly helpful and we know it contributes to the care we provide to our residents. As a team we want to be sure we can always capably and confidently handle any emergency situation, and act in the best way for the safety of the residents in our care.
Everybody can benefit from having first aid training, you never know when that knowledge might come in useful and even end up saving a life!