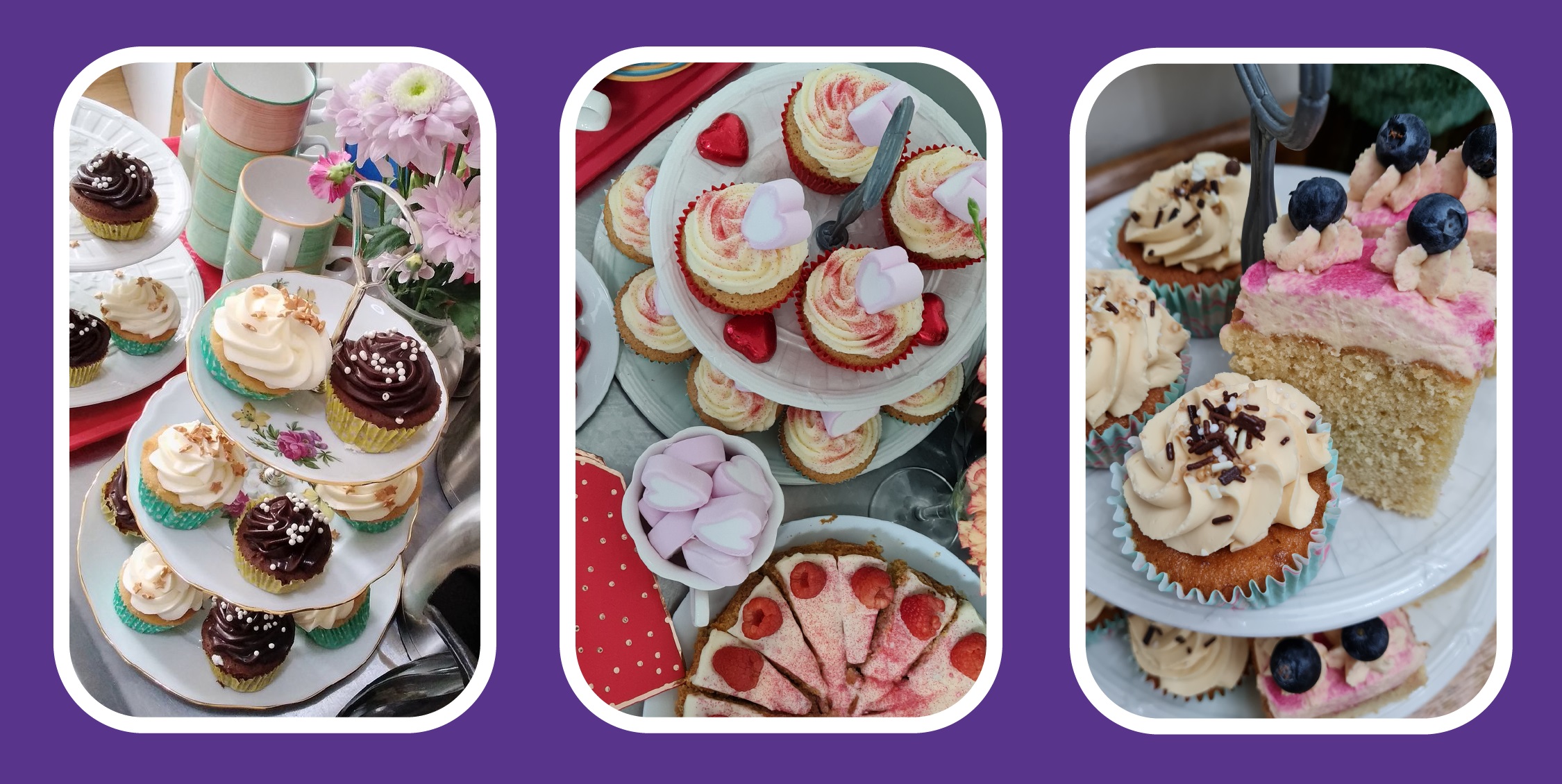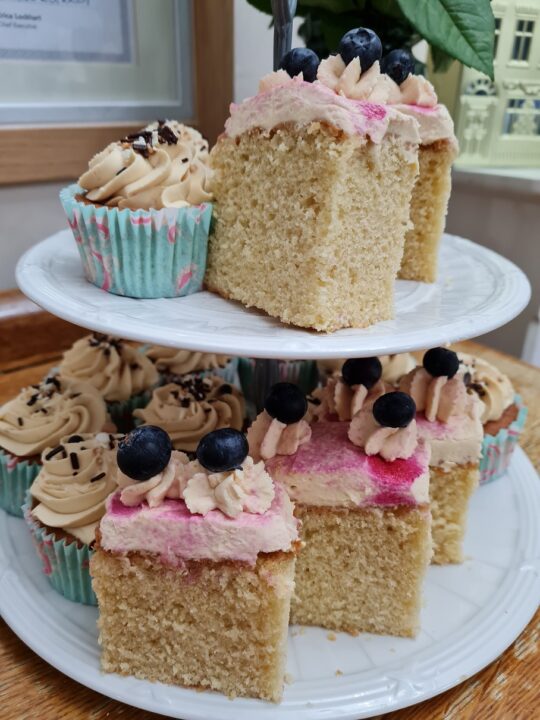 Something we are very proud of and renowned for here at Springkell House, is our delicious food and talented kitchen staff. Our wonderful team in the kitchen work hard every day to create tasty and nutritious meals for our residents, as well as a variety of extra special treats.
The team put a great deal of effort into planning out menus that provide good, nutritionally balanced meals for the residents for breakfast, lunch, dinner and desserts. They regularly refresh the menus to keep things interesting and make sure our residents are never bored eating the same meal. We cater to specific dietary and medical requirements, ensuring our residents are getting the exact nutrition that they need, all presented as lovely tasting meals for them to enjoy.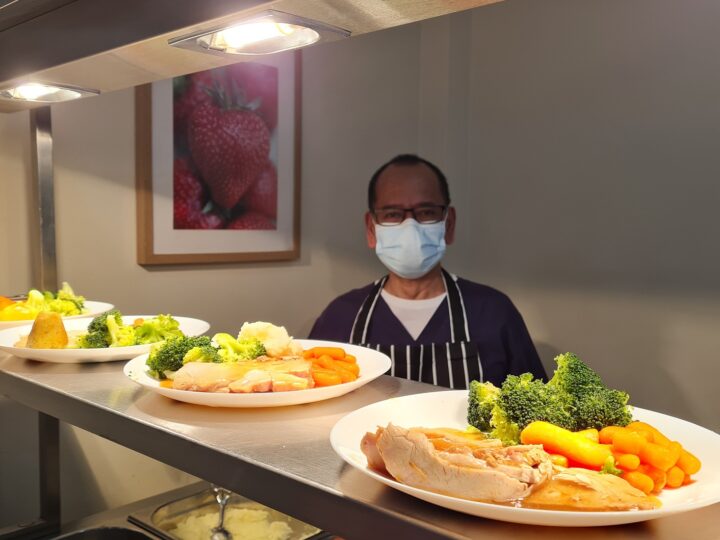 On top of the well-balanced meals we offer, our chefs understand the joy a sweet treat brings to our residents. They go above and beyond to create delicious and pretty cakes to delight the residents, from cupcakes to cream teas they create something for everyone to enjoy. You can really see from these beautiful bakes, the amount of care and attention our chefs put into what they do.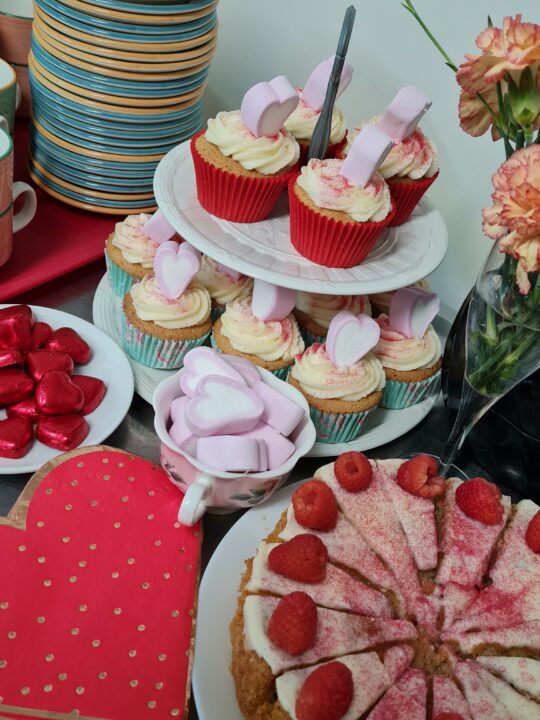 It's special occasions in the home where the team's skills really shine through, they make sure to craft yummy cakes for our residents on their birthdays to make them feel special and really spoiled on their big day! The kitchen team go all out for events like Christmas, Pancake day or Valentine's day, putting a creative spin on mealtimes and extra special treats to fit the theme of the day. It's always fun to celebrate, particularly when there's food involved!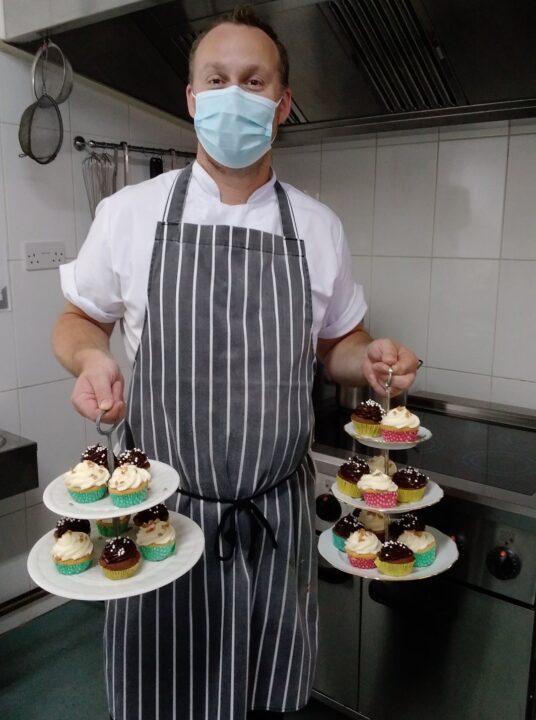 Sometimes our residents like to get involved with the baking activities as well, our chefs will provide a helping hand to baking something yummy like biscuits that our residents then have a great time decorating.
In 2019 our head chef was a finalist in the 'Chef of the Year' category at the Surrey Care Awards. We were all thrilled that his skill and dedication was being acknowledged, although he didn't win on that occasion it's lovely to be recognised for the hard work he puts in at the home. He has also worked closely with the chefs in some of our sister homes, to share his passion for food throughout the Beritaz Care family.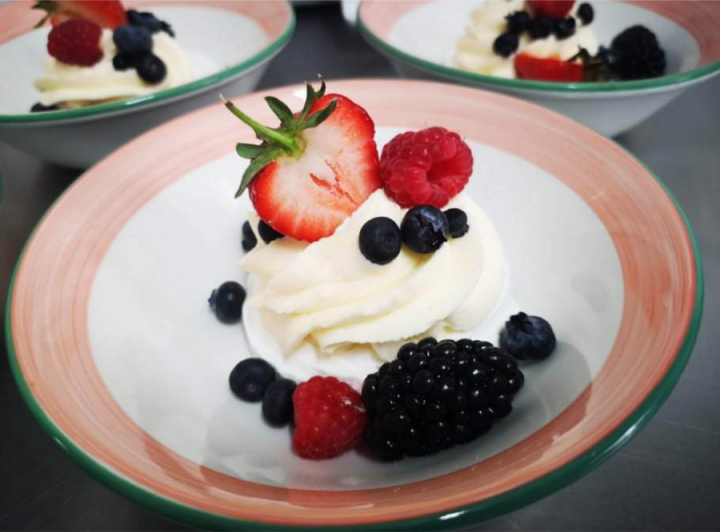 It's safe to say things are never boring when it comes to mealtimes at Springkell House, we appreciate the effort the entire kitchen team put in to providing creative, tasty and nutritious meals for the residents. It's an important aspect of the care we provide here and adds to the happy, homely environment for everyone at Springkell House.